Build Faith. Challenge Potential. Follow Christ.
At Bob Jones University we inspire you as a disciple of Jesus Christ to push the limits of your own creativity, skill and faith—all for the glory of God. We infuse every course with a biblical worldview and strive to offer the best academic experience of any Christian university. Our vibrant Christian community will support you as you build your faith, challenge your potential and prepare to follow Jesus Christ.
What do you want to study?
BJU to introduce interdisciplinary courses
Beginning this fall, students in diverse majors will have the opportunity to join forces to create a single, unified learning experience as BJU introduces its first-ever interdisciplinary courses.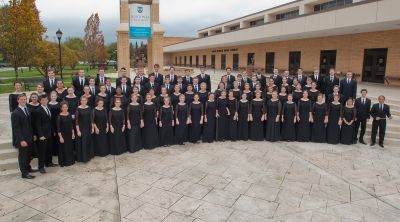 Stratton Hall to Carnegie Hall: freshman choir to sing in NYC
The University Singers, comprising approximately 80 BJU freshmen, will take part in a concert on May 10.
BJU's review of its policies and responses regarding abuse