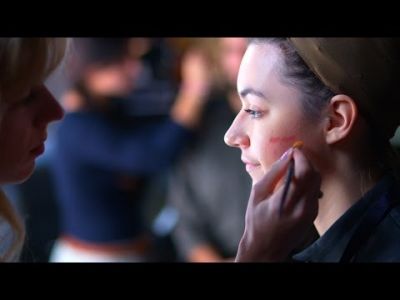 Christmas Living Gallery 2015 — Dawning Light
A Lessons and Carols format and impressionist art make this production unique.
Friends from the Greenville area are invited to join us for an outdoor carol sing and lighting on Friday, Dec. 4, at 6:30 p.m.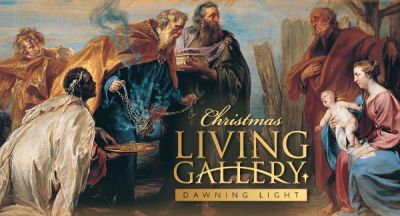 Christmas Living Gallery — Dec. 3-5
For the first time during the Christmas season, we present Living Gallery—a unique combination of drama, music and live portrayals of classic works of art celebrating Christ's birth.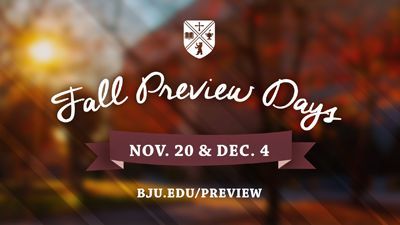 Fall Preview Days—Nov. 20 & Dec. 4
There's no better way to find out whether BJU is right for you than to come and visit. You'll get to experience campus life, visit classes, meet students and faculty, and much more.
BJU Teams Place at Computer Programming Competition
BJU fielded five computer programming teams in the Association for Computing Machinery International Collegiate Programming Contest held at Georgia Tech. In the 62-team competition, the BJU teams placed third, fourth, seventh, thirteenth and fourteenth.

BJU Symphony Orchestra Named as Finalist for The American Prize
The BJU Symphony Orchestra has been selected as one of eight finalists in the college/university orchestra division for the 2015 American Prize.