Howell Memorial Science Building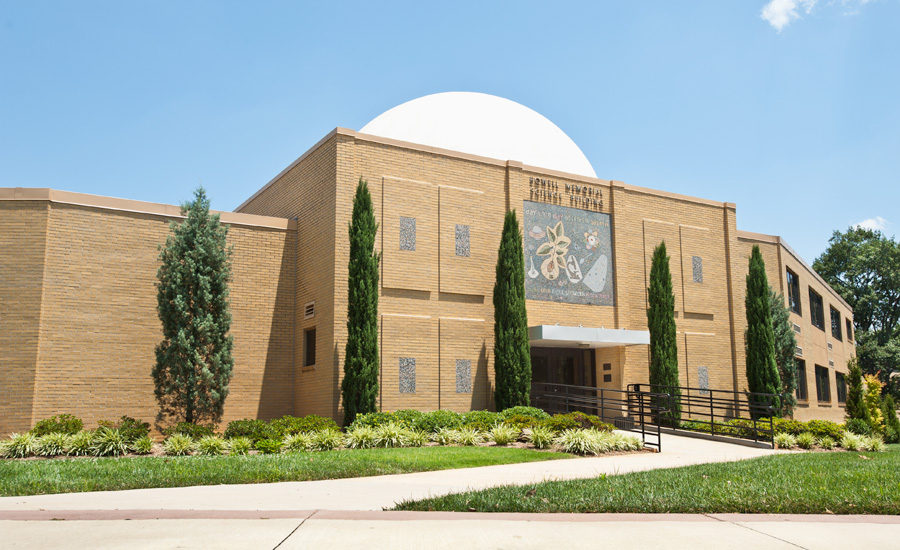 About the Science Building
Contains classrooms, lecture halls, faculty offices, the Roder Memorial Coral Collection, the Waterman Bird Collection, a fully equipped Computer Science lab, modern laboratories for instructions in biology, chemistry, physics and electronics
Has a 2-ton mosaic at the entrance

Designed and constructed by art faculty Emory Bopp, Darrel Koons and Carl Blair
Contains 50,000 porcelain chips
Presents symbols of subjects to be taught in the building with the words of Psalm 19:2, "Day unto day uttereth speech, and night unto night sheweth knowledge."
Computer Science lab
Available exclusively to computer science/engineering majors and minors
The Computer Science department administers its own network with Windows and Linux servers.
Physics lab
Standard physics equipment for mechanics, electricity and magnetism, optics, acoustics and modern physics.
Equipment includes air tables and air tracks, electronic photogate timers, Geiger counters, optical benches, force tables and much more.
Specialized equipment includes an X-ray diffraction system, computerized data collection and analysis equipment and the full resources of the chemistry and electrical engineering laboratories.
Observatory
Under the 6 foot dome is a 28cm (11 inch) Schmidt Cassegrain telescope with computer drive, computer interfaced CCD cameras and a P200 computer. The scope is used for variable star astronomy and for imaging of nebulae and galaxies.
The observatory is available for student use through an active undergraduate research program.