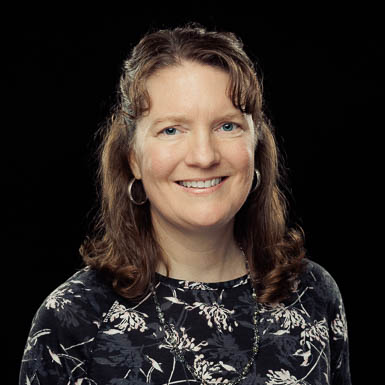 Education
MA, Counseling, Missio Theological Seminary
BA, Psychology/Elementary Ed, Moravian University
About
Alyssa Cathers has worked with children of all ages for over 25 years serving as a biblical counselor, homeschool educator (PreK-high school), elementary teacher, Christian preschool teacher, missions trip volunteer, and Director of Christian Education and Youth. She specializes in counseling children, adolescents, and families at Foundations Christian Counseling. Alyssa was welcomed as a BJU Seminary adjunct faculty member in 2019 and utilizes her experience with children to help graduate students create their own counseling toolbox with book ideas, manipulatives, art activities, and developmentally appropriate ways to use God's Word to reach hurting youth and families. She also provides samples of her own materials to guide students in creating their own biblical counseling resources.
Alyssa enjoys creating resources for young people that encourage hope, embrace biblical truth, and promote change into Christlikeness. She is the author of the children's book Anxious Abby and The Camp Trust Challenge: Bible Truths for Kids Who Worry and a workbook called Abby and Frankie's Help for the Hard Stuff-Hurricanes and Other Natural Disasters. These resources have supported children throughout our country and the world and have been utilized by various relief organizations, churches, and missionaries to support children who have suffered through natural and manmade disasters, abandonment, and other traumatic events. Alyssa presents seminars on anxiety and other children's topics as well as Anxious Abby storytelling and family workshops.
Alyssa has been blessed with a husband Glen, four children, and six grandchildren. Their family enjoys playing games, watching movies, playing their instruments for the Lord and the encouragement of others, gathering for family dinners, and reaching out to others. Alyssa serves her local church through evangelism outreach, counseling support, junior/senior high class assistant, and Children's Church teacher.
To learn more about Alyssa's ministry to children:
www.AnxiousAbby.com
Facebook.com/anxiousabby