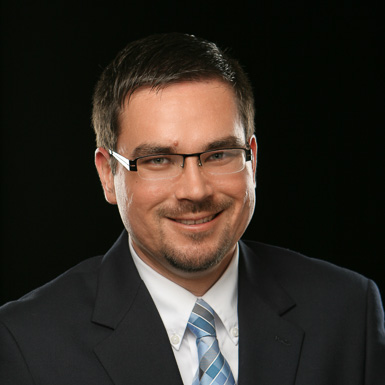 Education
PhD, Spanish, University of Oklahoma Norman Campus
MA, Spanish, Saint Louis University - Madrid Campus
BS, Spanish Education, Bob Jones University
Courses
About Amos
Amos Kasperek is an Associate Professor of Spanish in the Modern Language and Literature Division at Bob Jones University. After completing an MA in Spanish literature, culture, and linguistics from Saint Louis University's Madrid Campus (Spain), he continued his professional training at the University of Oklahoma, earning a PhD in Spanish with a primary concentration in 17th century Spanish drama and a secondary concentration in Spanish Pedagogy and Second Language Acquisition.
Originally from Los Angeles, Dr. Kasperek began studying Spanish in 8th grade while attending a small Christian school in central Missouri. The Lord used several mission trips to Mexico during high school to give him a strong burden both for missions and for Christian education. After graduating with a BS in Spanish Education from BJU, he began teaching Spanish at Bob Jones Academy in January of 2004. In August of 2007, he transitioned to teaching Spanish part-time in the high school and part-time at BJU. From 2009 to 2013 he worked as a graduate teaching assistant at OU while continuing his studies.
In addition to his teaching responsibilities, Dr. Kasperek serves as the Program Coordinator for the Spanish BA and Spanish education programs. He mantains active membership in the American Council on the Teaching of Foreign Languages (ACTFL) and the American Association of Teachers of Spanish and Portuguese (AATSP), participates in research studies in Spanish pedagogy, and serves as both a contributing writer and a textbook reviewer for several major publishing companies. He has presented multiple academic papers on Spanish literature at the South Central Modern Language Association Annual Conference and the International Symposium on Golden Age Theatre. Additionally, he continues to serve as a conference speaker at state and regional teacher conventions, giving workshops on topics related to second language pedagogy and Christian education.