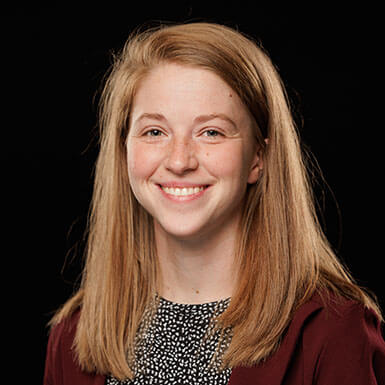 Education
MBA, Business, Western Governors University
BS, Early Childhood Education, Bob Jones University
Courses
About Abbie
Abigail Lobach grew up just outside Charleston, SC in the home of educators. She came to BJU with a passion for children and missions and graduated with a Bachelor of Science in Early Childhood Education. She then spent the next year in Kakolo, Zambia to teach at a school opened by an orphanage to assist the children there and other local children. She taught at Amano Academy for a year in combined classrooms, English classes for older students, and even focused small group and individual teaching for those struggling with learning.
Upon her return to the United States, Abigail began working as an Early Interventionist in Greenville County with Tiny Feet Early Intervention where she served children with delays/disabilities and their families through home visiting and service coordination services. While there, Abigail completed her Master of Business Administration through Western Governors University to assist on the business development and growth side of the company. Her background in Early Intervention gives her a passion for building the family to help children have the best possible outcomes.
Abigail's passion is to see students come through their courses at BJU with a passion to love and serve the community through providing quality services to families and their children with the compassion of Christ. She is an active member of Calvary Baptist Church in Greenville, SC and enjoys time spent adventuring in the mountains with her husband Andrew, their young son, and German Shepherd.