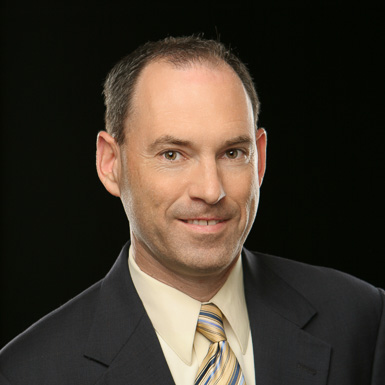 Education
EdD, Curriculum & Instruction, Bob Jones University
MAEd, Biology Teacher Education, Citadel Military College of South Carolina
BS, Science Education - Biology, Bob Jones University
Courses
About Brad
Growing up, I always shared a room with my brother who was just a year younger than me. He was very curious and always asking questions, often about nature. I think that was the seed that helped me enjoy learning new things and sharing them with others. In high school, I had a science teacher who whetted my appetite for more learning and encouraged me to consider teaching as a profession. As a result, I enrolled in and completed a degree in Science Education at BJU, the very program that I now coordinate.
After college, I spent three years teaching secondary science, math, and Bible in a Christian school, and during that time, completed a master's degree in biology education at the Citadel in Charleston, SC. Shortly after this, I moved into the world of museum and zoo education. For fifteen years I had opportunities to communicate with audiences on various levels, while creating programs that addressed all aspects of the living world. My career took me from Brookgreen Gardens, a botanical garden and wildlife park in Murrells Inlet, SC, to the Sedgwick County Zoo in Wichita, KS. While there, I served as the zoo liaison to a cooperative Zoo Science BS degree program with Friends University and also taught as an adjunct college instructor.
In 2003 I moved back to South Carolina and joined BJU Press as a science author where I contributed to various projects, especially those in chemistry and the life sciences on the secondary level. I co-authored the 3rd editions of Biology, Life Science, and Chemistry and the 4th ed. of Biology from BJU Press. In 2010 I was promoted to Manager of Secondary Writers. I completed an Ed.D. in Curriculum and Instruction at BJU in 2012. Around that time I also began to help with the supervision of student teachers and have taught Ed 374, Teaching Natural Science, since 2013. In 2016 I moved to a full-time faculty position in the School of Education where I am currently Director of Assessment and Accreditation and an associate professor in the Teacher Education Division and coordinator and advisor for the Science Education program. I teach several upper-level methods courses on the undergraduate level and three graduate-level courses through SCOPE. My particular areas of interest are assessment and research.
Away from campus, I serve in both the music and adult teaching ministries at Suber Road Baptist Church in Greer, SC. For exercise, I enjoy hiking and running. My wife Cheryl is also a science educator, and our two grown daughters also earned education degrees. We have four grandchildren.