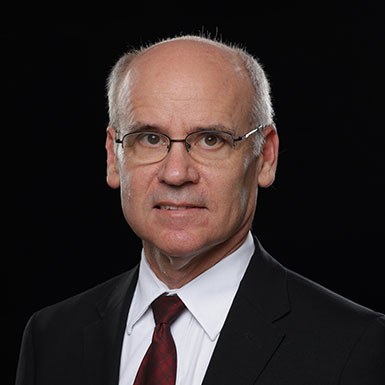 Education
PhD, Engineering, Clemson University
MS, Electrical Engineering, Clemson University
BS, Physics, Bob Jones University
Courses
About Bill
Dr. Lovegrove has Ph.D. in Engineering from Clemson University. He also earned an M.S. in Electrical Engineering from Clemson University and a B.S. in Physics from Bob Jones University. Dr. Lovegrove regularly teaches Electrical Engineering courses, Essential Science, and the interdisciplinary Global Challenges class. Dr. Lovegrove's research interests include robotics, embedded systems, and engineering education.
Dr. Lovegrove has been a faculty member at BJU for over 30 years. As a frequent instructor in the Summer Institute in Teaching Science at BJU, he is passionate about developing effective teaching strategies that optimize student learning. He also surves as EXP Director, supervising the experiential learning emphasis which a part of the university's efforts to continue to offer the higest quality education possible.
Dr. Lovegrove is a member of the IEEE (Institute for Electrical and Electronics Engineering) and ASEE (American Society for Engineering Education). In addition to his many published technical articles he holds two patents. Dr. Lovegrove spends many of his summers in cross-cultural ministry. He and his wife have taken several student teams to South Korea.
Personally, Dr. Lovegrove is an active member and adult Sunday School teacher at Mount Calvary Baptist Church in Greenville, South Carolina. He and his wife Jocelyn have three children. In his free time Dr. Lovegrove plays a bit of trumpet and piano, and he can get interested in almost anything from wood working to college football.