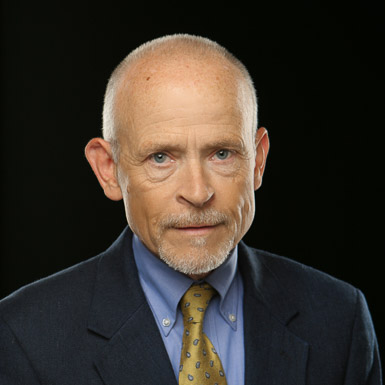 Education
PhD, History, University of Maryland - College Park
MA, History, North Carolina State University
BA, History, Bob Jones University
Courses
About Carl
Carl Abrams, a BJU graduate (B.A. in history), earned an M.A. in history at North Carolina State University and a Ph.D. in history at the University of Maryland, College Park. In addition to a certificate in French Studies at the Sorbonne in Paris, France, two National Endowment for the Humanities Summer Seminar grants for study at UNC-Chapel Hill and Harvard Divinity School have broadened his training. He recently earned a certificate in online teaching at the University of Wisconsin. His teaching includes courses in modern American and European history, in the classroom and online. He combines his love for history with a desire to train students for service in Christ's Kingdom. He directs the Study Abroad-Paris program for the history department.
Abrams has done several interviews with national and international media on religion and culture, including NPR, Wall Street Journal, New York Times, Die Zeit (Germany), German National Public Radio, The Guardian (UK), Canadian Broadcasting Corporation, Religion News Service, C-SPAN, France 24 and several other media. His lecture, "American Culture during the Great Depression" has appeared on C-SPAN3 (2016). He also was a panelist for "Evangelicals and Politics," hosted by Bob Jones University and televised by C-SPAN3, broadcast in 2016 & 2017.
Author of three books, Abrams focuses on American political and religious history. Grants from the American Council of Learned Societies and the Institute for the Study of American Evangelicals have provided opportunities for research and writing. He has presented papers at professional conferences, including ones at Louisville Seminary and Duke University. He has been included in Who's Who in America.
Praise for Old-Time Religion Embracing Modernist Culture: American Fundamentalism between the Wars
"Douglas Carl Abrams' thought-provoking book offers a timely, critical reassessment of Protestant fundamentalism's founding generation and its attempts to engage, wrestle with, and adapt to—not merely flee from or oppose—the most important progressions of the day. With a judicious and accessible style, and a clear command of the archives and the latest scholarship, Abrams ably shows how this purportedly anti-intellectual class came to acknowledge the requisites of the modern American mind."
--Darren Dochuk
University of Notre Dame
"Abrams has provided us with a much-needed corrective to narratives that present the early fundamentalist movement as isolated from mainstream cultural conversations. . . .Dispassionate, scholarly, and brimming with insights and new discoveries, this book is an unusually valuable addition to the corpus on the history of religion in the twentieth-century United States."
--Markku Ruotsila, author of Fighting Fundamentalist: Carl McIntire and the Politicization of American Fundamentalism
Members of Faith Free Presbyterian Church, he and his wife led nine summer mission teams to Africa. Abrams serves on the board of the Independent Board for Presbyterian Foreign Missions and is a volunteer for a local nonprofit agency. In addition to hiking, reading, listening to classical music and watching classic films, Abrams loves anything French and is an avid college basketball fan.