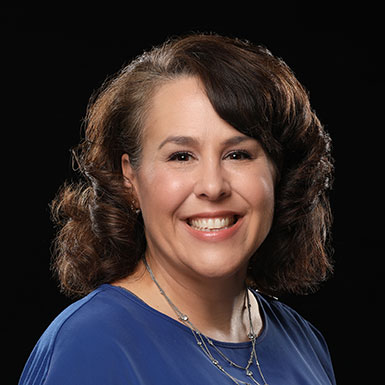 Education
Graduate Certificate, Human Development and Learning, Ball State University
MS, Special Education, University of North Dakota
BS, Interdisciplinary Studies, Maranatha Baptist University
Courses
Behavior Management (Exc 453)
Introduction to Education (Ed 100)
Materials & Methods: Mild Disabilities (Exc 322)
About
For as long as I can remember, I have always loved to teach. As I have grown as an educator, however, I am learning that teaching is more than giving of knowledge; it is life touching life. I consider it my calling to come alongside and disciple my students to "be imitators of me, as I am of Christ" (1 Corinthians 11:1 ESV). In light of this, I view my classroom as a safe space where my students have the freedom to grow, learn, and even make mistakes (which is sometimes our greatest teacher). We learn from each other, in an atmosphere of grace, respect, and encouragement, always trusting God for the outcome.
My education and experiences in the field have been diverse. I am currently pursuing my PhD in Special Education through Liberty University, where I am thoroughly enjoying back "in" the classroom again! Previously, I completed a Master of Special Education at the University of North Dakota, as well as a post-graduate certificate in Human Learning and Development at Ball State University. I've been in Christian higher education for the past twelve years, in both teaching and student support roles. I have also had multiple experiences in K-12 private and public schools throughout the years, including special education, high school Spanish, high school English, and elementary Spanish.
Here at BJU, I teach Introduction to Education, a required class for all first-year education majors. My desire is to help students commit to becoming biblically grounded educators and to recognize the inherent value of the field. I also enjoy teaching multiple classes in the special education major, where we emphasize that all humans are image-bearers of God, and thus are capable of learning. I truly count it a privilege to teach here at BJU – we have the best faculty and students around!
I have been married to my husband, Jeff, for almost a quarter of a century. We are blessed with one high school daughter, two adult sons, one daughter-in-law, and a dog named Scout. When I am not in the classroom, I love to spend time with my amazing family, cook/bake/feed a crowd, go to the beach, sit by the pool, play strategy games, act in/direct/attend live theater, stay active in my local church, and speak at various ladies' events – among many other things.
Whenever you're on campus, please feel free to stop by my office to chat or drop in on one of my classes – I would love to get to know you personally!