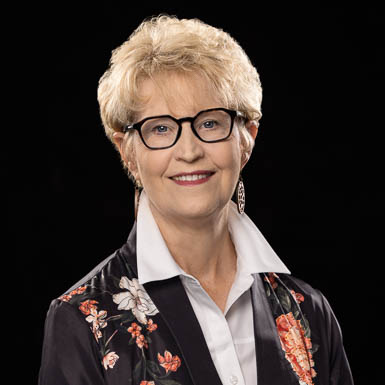 Education
MEd, English, Bob Jones University
MA, Dramatic Production, Bob Jones University
BS, Social Studies Education, Bob Jones University
Courses
Children's Literature (Ed 366)
Disciplinary Learning & Understanding (ECF 310)
Teaching Adolescent Literature (Ed 347)
About
Donnalynn Hess has over 25 years of publishing and classroom experience. In addition to college teaching, Ms. Hess has written textbooks and novels, produced a variety of media resources, and presented multiple workshops at various state conventions and local organizations.
A member of the Bob Jones University faculty since 1990, Ms. Hess also serves as Director of Education for the Museum and Gallery at Bob Jones University and Heritage Green. Over the past 5 years she and her educational staff have provided interdisciplinary lessons and programs for more than 40,000 public and private school students. These venues—which use art as a lens to explore language arts, history, science, mathematics, and design—have been especially valuable in building community relationships and in helping area educators meet the increasing demands of a visual culture.
Ms Hess is a member of the Modern Language Association and the National Art Education Association. She enjoys reading, exploring museums, and theater excursions with friends.