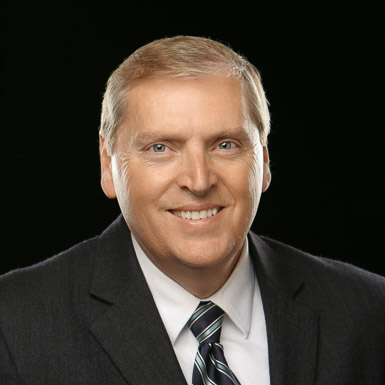 Education
EdD, Sports Management, United States Sports Academy
MSS, Sports Coaching, United States Sports Academy
BS, Bible & Secondary Education, Maranatha Baptist University
Courses
About Denny
In 1980, Dennis Scott graduated from Maranatha Baptist Bible College with a B.S. in Bible and Secondary Education (Mathematics). That same year he married his wife, Corinne and they moved to Muncie, IN to serve the Lord at Grace Baptist Church and Heritage Hall Christian School. There he served as varsity basketball coach, high school math and Bible teacher, youth pastor, and junior/senior high school principal. In 1989, he earned a M.S.S. (Master of Sports Science - Sport Coaching) degree from the United States Sports Academy. He also completed all four levels of the Academy's coaching certification program.
In 1991, God led Coach Scott, Corinne, and their three children to Northland Baptist Bible College (Dunbar, WI). He served at Northland for 22 years, his final six as the Director of Sports Ministries. During his time there he also served as athletic director (10 years), men's basketball coach (16 years), men's golf coach (10 years), and women's soccer coach (3 years). He conducted summer basketball camps for over 20 years both at Northland and all around the country. He also organized and led numerous sports team mission trips to a dozen different foreign countries. Currently, he is in the dissertation phase of his doctoral studies. This is an Ed.D degree (Sport Management) from the United States Sports Academy (USSA) with an emphasis in Sports Leadership.
In 2004, 2007, and 2010, Coach Scott completed the PDS (Professional Development Series) coaching certification program offered by the NABC (National Association of Basketball Coaches). He has been a member of the NABC for over 20 years. Three times he has been named the NCCAA Midwest Region Coach of the Year for men's basketball (1996, 2006, 2007). He also served as the NCCAA National Chairman for men's Division II basketball from 2006-2009 and the NCCAA Midwest Region Chairman from 2005-2008.
Coach Scott is the founder and president of a sports ministry venture called the Coaches Sports Philosophy Network (CSPN). This networking website (www.cspnonline.com) serves as a tool to encourage coaches of all sports to have a Biblical philosophy, ministry focus, and eternal perspective through coaching. CSPN's mission statement is, "To encourage and to equip a new generation of coaches to make an eternal impact on a new generation of athletes".