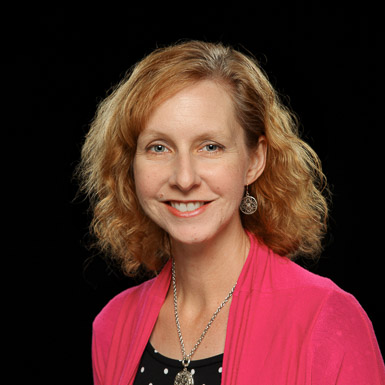 Education
MA, English, Bob Jones University
BA, Creative Writing, Bob Jones University
Courses
About
Eileen Berry holds a BA in Creative Writing and an MA in English from Bob Jones University. She is an adjunct instructor and a full-time author for BJU Press. She has more than twenty years of experience developing and writing educational materials for preschool through sixth grades. She also supervises student internships and serves as a consultant to JourneyForth, the BJU Press imprint for young readers. She is the author of two picture books, three children's novels, and numerous poems, devotionals, and song lyrics. Her work has been published by JourneyForth, Kids 4 Truth International, Lorenz Music, Hal Leonard Corporation, and Beckenhorst Press.
In her course, Writing for Children, she seeks to help students grow in their ability to communicate to a young audience, giving them tools and inspiring them with a love for the craft of writing. She believes that Christians who write for children have been given the responsibility to faithfully communicate a biblical worldview to the next generation.
She enjoys additional involvement with children through her local church, teaching in the children's Sunday school ministry and helping in a neighborhood Bible club outreach. Spare time finds her reading, baking, hiking to waterfalls, biking Greenville's Swamp Rabbit Trail, or percolating coffee and new writing ideas.