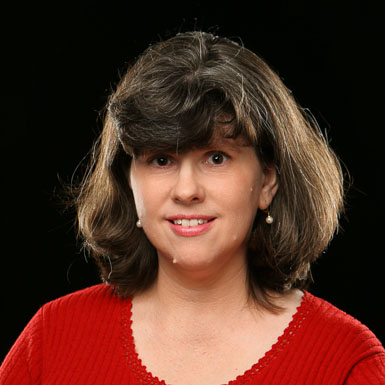 Education
MA, English, Bob Jones University
MEd, English, Bob Jones University
BA, English, Bob Jones University
Courses
About Liz
Elizabeth Rose is an Assistant Professor of English and Professional Writing at Bob Jones University. She holds three degrees from BJU: she received the BA in English 1991, MEd in English Education in 1993, and MA in English in 2001. In addition to teaching introductory composition, rhetoric, grammar, and literature courses in the College of Arts and Science, Mrs. Rose teaches publishing and professional writing courses in the School of Fine Arts and Communication.
Since 1996, Mrs. Rose has contributed to English language arts textbooks published by BJU Press for grades 7-12, planning and preparing both student textbooks and accompanying teacher materials for the Christian school and homeschool markets. She has also served as an evaluator of youth novel and biography manuscripts submitted for publication to JourneyForth, an imprint of BJU Press. As a product of precollege Christian education herself, Mrs. Rose believes strongly in the value of Christian education at all age levels and welcomes the opportunity to help those parents, teachers, and students who share that commitment.
"The ability to share my love for books—both making them and reading them—with fellow brothers and sisters in Christ is a special privilege of working at Bob Jones University and BJU Press," says Mrs. Rose. She also enjoys passing on that love to her two sons, continuing the family traditions her parents passed along from their parents: reading aloud together and regularly visiting the local library. Mrs. Rose and her family worship together at Community Baptist Church in Greer, South Carolina, where she assists in the infant nursery and serves on the Family Missionary Outreach committee with her husband.