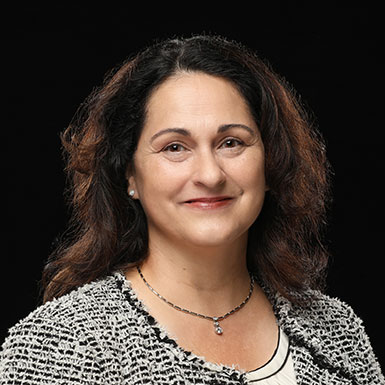 Education
EdD, Education, University of Southern California
MA, Educational Administration, California State University - Los Angeles
MEd, Educational Technology, Azusa Pacific University
BS, Home Economics, Bob Jones University
Courses
About
Dr. Esther Salinas has over 25 years as an education practitioner in K-12 public schools with diverse populations. She has been an elementary teacher, curriculum and instructional specialist, school principal, central office administrator, director of educational services, director of human resources, education ombuds, and mediator. In these capacities she served children and their families, faculty and staff members, school and central office administrators, executive teams, boards of education, educational foundations, and partnered with governmental agencies, churches, and community organizations.
She earned her doctorate from the University of Southern California, where she utilized a gap analysis framework to examine collaboration around student achievement at the school site leadership level. Her interest in studying the barriers to effective collaboration led her to pursue additional study in dispute resolution from the Straus Institute for Dispute Resolution at Pepperdine University Caruso School of Law where she interned with the Equal Employment Opportunity Commission in Los Angeles.
As a teacher, Esther was a Sallie Mae First Class Teachers Award recipient and one of five California state finalists. As a principal, she spearheaded programs that positively impacted student learning. Her schools received numerous awards including the California Title 1 Academic Award; Los Angeles Music Center BRAVO Award for school-wide excellence in the Arts; California Distinguished School Award for academic achievement; California Business for Education Excellence Scholar School; California Gold Ribbon Award for Community Engagement; and California Exemplary Arts Education Award.
As a district administrator, Dr. Salinas helped school teams identify performance goals, determine gaps and related causes, prioritize those causes, plan, implement solutions, refine as needed, then evaluate outcomes. As the designated neutral, she created a model education ombuds program to reduce complaints, grievances, and associated costs of conflict. She analyzed data and recommended systemic improvements. She provided confidential, alternative dispute resolution (ADR) services to all district stakeholders. She continues to train teachers, administrators, and parents how to improve conflict competence and collaboration.
Dr. Salinas helped create the K-12 Education Ombuds Toolkit published by the American Bar Association. She has presented at the National School Board Association, the American Association of School Administrators, California State PTA Convention, The Center for Appropriate Dispute Resolution in Special Education (CADRE), and the California ADR Convention.
Equipping the next generation of educators and sharing what God has taught her in this journey is a great honor and joy.