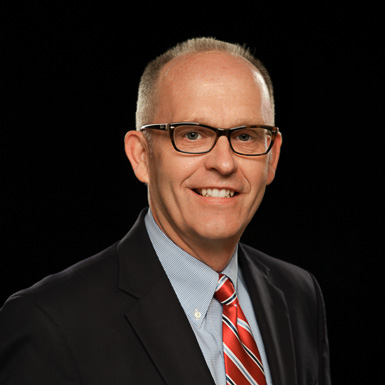 Education
PhD, Communication, Purdue University - Main Campus
MA, Interpretative Speech, Bob Jones University
BA, Interpretative Speech, Bob Jones University
Courses
About
Gary Weier's passion is to see students' lives transformed through the unique learning experiences offered through a biblically faithful liberal arts education. In addition to serving as executive vice president for academic affairs, he teaches the Media and Society course as a professor in the Division of Communication. He enjoys helping students understand the influence of media both on their lives and on the broader culture while learning from them through their experiences as digital natives in a media-saturated culture. Dr. Weier has also taught Fundamentals of Speech, Public Speaking, Oral Communication for the Professions, Persuasion, Modern Rhetorical Theory, Media Relations, and Communication in Politics.
Gary holds B.A. and M.A. degrees in speech communication from Bob Jones University. He received a PhD in rhetorical studies from Purdue University, where he studied public affairs and issue management, as well as political science. His doctoral research focused on political communication within the presidency and the U.S. Congress, and he has served as a campaign consultant for a number of political candidates in local, statewide, and U.S. congressional races. Gary has also served as a political analyst for Greenville's NBC affiliate (WYFF) and has been quoted in the Financial Times, the Huffington Post, The Philadelphia Inquirer, and The Greenville News.
While at Purdue, Gary was recognized as a Monroe Graduate Scholar and as a finalist for the Bruce Kendall Excellence in Teaching Award. At BJU, he received the Division of Communication's first Excellence in Teaching Award and two CSPAN in the classroom teaching grants.
Gary and his wife Rebecca have four children--two daughters in college, a son in high school, and another daughter in middle school. They enjoy summer vacations camping together in West Virginia, which often includes whitewater rafting trips. They are members at Morningside Baptist Church, where Gary has served as a deacon and adult Sunday school teacher.
When not hanging around the office or wandering across campus, Gary enjoys reading, barbecuing, wood splitting, running, and following the Chicago Cubs.