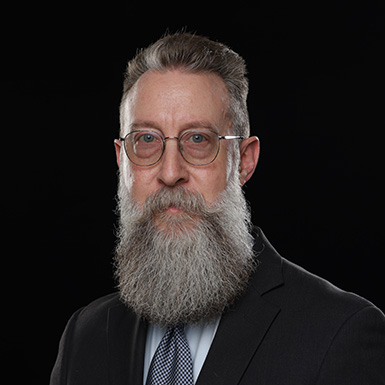 Education
MFA, Graphic Design, Savannah College of Art and Design
MA, Art (Studio Performance), Bob Jones University
BA, Art (Drawing/Painting), Bob Jones University
Courses
About
Jay Bopp became connected to the arts at an early age. The son of parents who were involved in the arts, he grew up around great works of art in a variety of media, theater arts, and music. As he progressed through school, Jay was able to take courses in art and design, beginning with calligraphy, drawing, and printmaking in middle school and high school. In college he focused on painting and printmaking, while also taking courses in graphic design, typography, layout, and commercial printing techniques. Jay's graduate studies sought to marry the two worlds of studio art and graphic design, a theme he pursues to this day.
Jay holds the B.A. and M.A. degrees in Studio Art, and the M.F.A. degree in Graphic Design. Jay worked for 12 years as a professional designer before joining the faculty at BJU and beginning his full-time teaching career. He maintains an active freelance practice as well as a personal art studio. A lover of music, Jay is also involved in several music organizations in upstate South Carolina and western North Carolina.
Jay seeks to instill in his students a love for art and design, beginning with the Great Design that God has manifested in Creation and the beautifully interwoven human experience, down to the skills and abilities God has given us to be creative and to craft amazing things. Jay desires to guide students to find the specific strengths that God has given them, and to provide for them the opportunity to develop those strengths.