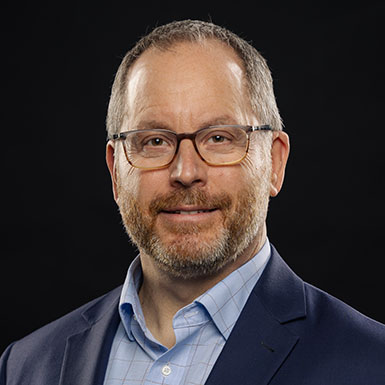 Education
DMin, Doctor of Sacred Ministry, Northland International University
MA, Pastoral Studies, Bob Jones University
BA, Youth Ministries, Bob Jones University
Courses
About Jim
I have been in Bible-believing churches most of my life. The Lord started addressing my need for His salvation and drawing me to Himself when I was quite young. He greatly used the teaching in Sunday School to accomplish this. One day when I was seven I approached my older sister and questioned her about salvation. After talking with me and assessing that I understood enough, she proceeded to lead me to accept Jesus Christ as my Lord and Savior. I remember the whole situation very clearly and am confident that it was at that point that I became a child of God (Jn. 1:12-13). Looking back over my life, I can see my Lord's hand leading me, protecting me, disciplining me, and assuring me that I belong to Him.
When I was in junior high, I attended a camp and surrendered my life to do my Lord's will. Little did I know that He would incline it towards the ministry as I went through high school. He sent several key spiritual leaders and examples into my life. He placed me in positions of ministry and leadership. He cemented within my heart a strong desire and burden for His Word and work. As I finished high school, I was confident that He was directing me to a life of ministry. In college and graduate school He solidified this call and provided further ministry and leadership responsibilities. One of the highlights of my life was my ordination in 1997. Having spiritual leaders acknowledge my ministerial gifts and publicly commend me to the Gospel ministry will be an anchor to the rest of my life. The sole desire of my life is to minister God's Word and shepherd His flock (Col. 1:28-29).
I began serving as the senior pastor of Calvary Baptist Church (Ypsilanti, MI) in October of 2016. Born in Detroit, I grew up in Warren and then Clarkston until I left for BJU in 1985. Lorie and I were married in 1989 and now have 3 adult children. I entered pastoral ministry in 1994 and have served as a youth pastor (6 years) and an executive pastor (11 years). I have also held two senior pastorates--one in North Carolina (5 years), and now in Michigan. In addition to pastoral ministry, the Lord has opened the door for me to be actively teaching pastoral theology and biblical counseling on both the undergraduate and graduate levels in several institutions since 2000.
My hobbies include pocket knives, reading, martial arts, outdoors, fishing, and shooting. And my favorite teams all have the first name of Detroit. To my esteemed colleague from Ohio--Dr. Greg Mazak--I shout, "GO BLUE!"