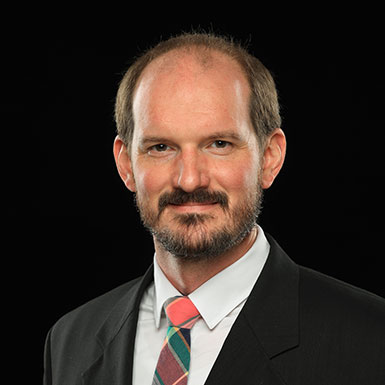 Education
PhD, Comparative Literature, University of South Carolina - Columbia
DML, French, Middlebury College
MA, Translation Studies, University of Portsmouth
MS, Biblical Counseling, Bob Jones University
BA, Print Journalism, Bob Jones University
Courses
About
Jeremy grew up in Japan and from childhood developed an interest in languages, cultures, and Christian service. He earned a master's degree in translation from the University of Portsmouth and then went on to complete a Doctor of Modern Languages degree in French and Spanish from Middlebury College. He also completed a second doctorate in Comparative Literature to extend some of his research interests. He focuses particularly on how language intersects with our identity and on how God has designed language as a central element of the human experience. He teaches all levels of French and Spanish at BJU.
Jeremy regularly publishes book reviews in The French Review and has also published a number of articles and chapters in peer-reviewed journals and books. He participates in local and national language organizations, currently serving as president of the South Carolina chapter of the American Association of Teachers of French and as a board member of the South Carolina Foreign Language Teachers Association.
Jeremy's wife, Miriam, also teaches Spanish at BJU, and together they have participated in overseas academic and service trips to France, Japan, and Mexico. They enjoy raising their three young children trilingually, participating in a local Hispanic church, and working together to serve students. Some of Jeremy's favorite responsibilities at the university are teaching conversation and literature classes, organizing National French Week in November, and coordinating the BJU Language Halls.
Selected Publications
"Edouard Glissant's and Edward Brathwaite's Appropriations of Colonial Languages," Postcolonial Interventions 4.1 (2019).
"Gaston Miron: Hybrid Genres and Hybrid Identities." In French Literature Series, vol. 42, ed. Jeanne Garane. Boston: Brill, 2018.
"The History of Trauma and the Trauma of History in M. NourbeSe Philip's Zong! and Natasha Tretheway's Native Guard." Postscript 33.1 (2017).
"Gaston Miron: Encountering Trauma in the Linguistic (De)colonization of Quebec," Postcolonial Text 9.2 (2014).