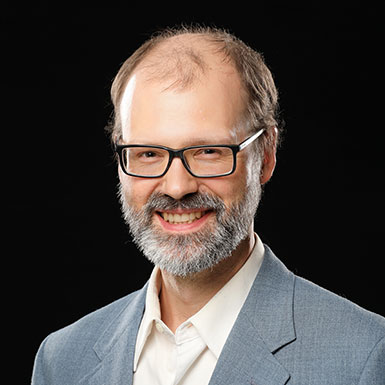 Education
PhD, Computer Science, North Carolina State University
MS, Computer Science, University of Tulsa
BS, Computer Science, Bob Jones University
Courses
About
Jordan Jueckstock joined the Computer Science faculty in 2014, holding a master's degree in computer science from the University of Tulsa and a bachelor's degree in computer science from Bob Jones University. After three years of teaching at his alma mater, he was granted a leave of absence and decamped to the red-brick pavements of North Carolina State University to pursue a Ph.D. in computer science. His research involved web browser security and privacy and the measurement infrastructure necessary to study and improve it. Having defended his dissertation in May of 2021, he returned to the golden-brick environs of his alma mater to resume full-time teaching. His enduring areas of interest include computer architecture, programming languages and compilers, operating systems, and system security.
He has had the privilege of accumulating reverse-engineering, vulnerability research, and other less exciting but no less valuable research and development experiences at:
The US Secret Service Cell Phone Forensic Facility at the University of Tulsa, Tulsa, OK as a student researcher reverse engineering proprietary disk encryption tools and smart phone operating systems
The Defense Information Systems Agency (DISA) as a summer intern reverse engineering malware samples captured in DoD networks
The National Security Agency (NSA) as a "Capabilities Development Specialist"
The Wolfpack Security & Privacy Research (WSPR) lab at NCSU as a PhD student, where he helped organize the annual Hackpack CTF capture-the-flag cybersecurity competitions from 2018-2020
Brave Software as a security research intern prototyping and evaluating a new browser privacy policy that was subsequently adopted by the Brave browser
Jordan is married to Jessica (BJU '08), alongside whom he struggles mightily to raise four adorably energetic and highly-opinionated children—Johnny (b. 2015), Josie (b. 2018), Jadyn (b. 2020), and Jed (b. 2023)—in the fear and admonition of the God in whose Image they are fearfully and wonderfully made.