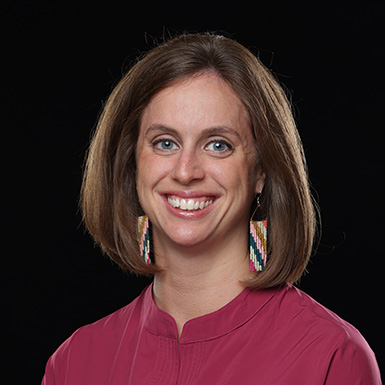 Education
MS, Broadcast Management, Bob Jones University
BS, RTV Broadcasting - Television, Bob Jones University
Courses
About
Kathryn Gamet is a faculty member in the Journalism and Mass Communication Department. She has an undergrad degree in Radio and TV Broadcasting and an MA in Broadcast Management.
She received 1st place in TV studio production from NRB. She has also done voice recordings for local radio stations in Pennsylvania. She has a passion for teaching students the field of broadcasting and journalism and seeing them succeed in the field. Several of her students have received national awards on their work from her class.She is also head of the campus TV station WBJU-TV. The award winning station puts forth quality student-produced programming on a weekly basis. The students apply principles and skills that they learn in class. Many of her students attribute their success in the field to the practical experiences in class and WBJU-TV.
She is actively involved in her local church and community. She and her husband run the youth group program. She also serves the Ronald McDonald House charities by providing meals to their residents.