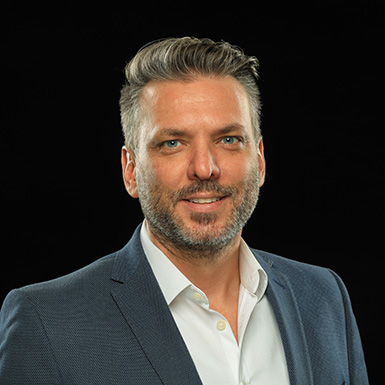 Education
MA, Art--Studio Performance, Bob Jones University
BS, Graphic Design, Bob Jones University
Courses
About
Lewis Carl serves as an associate professor of Art + Design in the School of Fine Arts and Communication. Mr. Carl earned a BS in Graphic Design (1997) and an MA in Art-Studio Performance (1999), both from BJU, and began teaching in the Division of Art + Design in 2015. He currently teaches two of the A+D's foundations courses, Design and Color Theory, as well as Fashion Illustration.
Throughout his 25+ years as an artist, Lewis is known for mixed media compositions which fuse color, texture & shape. His concepts and imagery reflect remarkable influences upon his life—from studying under South Carolina's renowned artists, including Carl Blair and Emery Bopp (both late professors of BJU), to traveling and studying in Europe and eventually living in Venice, Italy. As he works, Lewis combines pieces of used clothing, graphite, ink, and pigment to create both representational and abstract expressionist designs which reflect his experiences in Italy and now in the Upstate. His work can be found at The Grand Bohemian Lodge Art Gallery located in Falls Park, downtown Greenville.
In addition, Mr. Carl recently led his first Art + Design study abroad program, partnering with the European Cultural Academy of Venice, Italy, May/June 2022. The 16-day, 3-credit course offered students an immersive learning experience visiting and studying some of the world's most renowned design studios, art museums, and architectural sights in Venice, Florence, and Rome. The ECA partnership has resulted in an invitation to represent BJU at the European Cultural Centre's Venice Biennale Exhibition "Personal Structures: Time, Space, & Existence" in 2024.