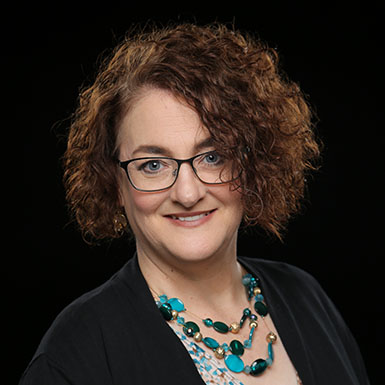 Education
EdD, Curriculum and Instruction, Bob Jones University
MMus, Piano Pedagogy, Southern Methodist University
MMus, Piano, Bob Jones University
BMus, Piano Pedagogy, Bob Jones University
Courses
About
Dr. Lorri Conder Turcios is an associate professor of piano and piano pedagogy at Bob Jones University. She holds a bachelor's degree in piano pedagogy and a master's degree in piano performance from BJU (1988 and 1990) as well as a master's degree in piano pedagogy from Southern Methodist University (1992). In 2015, she completed an EdD in Curriculum and Instruction with concentrations in music and piano pedagogy. Her doctoral dissertation was titled "An Investigation of the Effects of Cognitive Chunking Practice on the Sight-reading Achievement of University Non-major Group Piano Students."
As an undergraduate pedagogy major, Lorri began studying musicians' wellness with an emphasis on ergonomic technique and injury prevention. Her wellness studies have included courses and private lessons with Barbara Conable (Body Mapping) and Sheila Paige (Taubman Technique and biomechanics), as well as observation of Alexander Technique and Taubman lessons. She is the music department's resident specialist in musicians' injuries--giving lectures and actively counseling musicians with pain and technical issues from both BJU and the surrounding area.
Dr. Turcios is a sought-after judge for piano auditions in the upstate of South Carolina, North Carolina, Georgia, and Tennessee. She is the past Vice-president of Programs for the Greenville Music Teachers Association and has lectured on musicianship skills for the organization. She is chair of the GMTA Piano Skills Festival committee for which her responsibilities include curriculum writing and planning, document preparation, and organizing the yearly event. In addition to being involved in her local MTA association, Lorri is also the past Vice-President of Membership and the current Vice-Ppresident of Conferences for the South Carolina Music Teachers Association and has served as assistant coordinator for their annual Junior and Young Artist competitions.
Lorri loves her private (non-major and major applied piano) and group piano teaching where she encourages her students to create beautiful music for God's glory with healthy physical technique. She teaches undergraduate courses Graded Piano Literature, Group Piano Techniques, and the undergraduate Internship in Piano Teaching. Dr. Turcios also facilitates the online Master of Music Education courses in Psychology of Music and Research and Testing in Music Education. In addition to her academic responsibilities, Dr. Turcios is the assistant director of the BJU Senior Keyboard Camp.
Dr. Turcios furthers her knowledge of current trends in piano pedagogy by attending conferences and seminars such as the World Conference in Piano Pedagogy, the National Group Piano and Pedagogy Conference, publisher and organization seminars, South Carolina Music Teachers Association Conferences, and keeping abreast of all new research in the fields of music pedagogy, musicians' wellness, and music psychology. Sharing what God has taught her through these experiences is a great joy and honor.