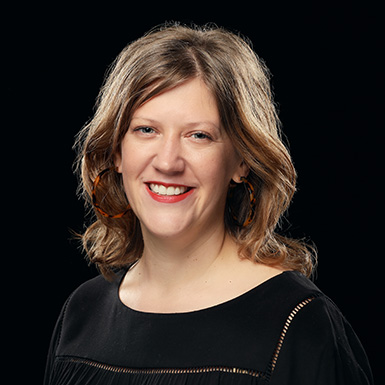 Education
MFA, Painting, Savannah College of Art and Design
MA, Studio Art, Bob Jones University
BFA, Studio Art - Two Dimensional, Bob Jones University
Courses
About
Michelle Radford received a B.F.A. and an M.A. in Studio Art from Bob Jones University. During this time she developed a love for color and pigment, and a sense of place in realistic landscape and interior paintings. She earned an M.F.A. from Savannah College of Art and Design in Savannah, GA. Her thesis used the well-trodden genre of landscape painting as a metaphor for the philosophical horizon between spirit and matter.
Radford's life-long interest in sewing and the fiber arts is incorporated into her most recent mixed-media works. Since becoming a mother of three, Radford has turned to a new body of work that explores women's work such as crocheting, sewing, and lacemaking as a metaphor for the domestic repetition of keeping a home and caring for others.
Radford has taught drawing, painting, and fiber arts courses as well as classes in composition and color theory.