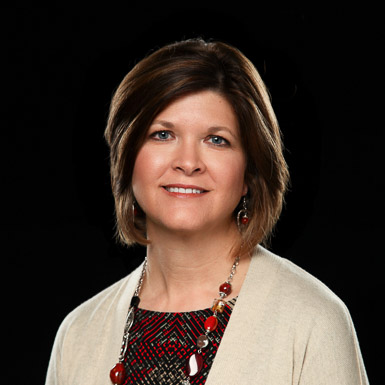 Education
MPH, Nutrition, Liberty University
BS, Home Economics Education, Bob Jones University
Courses
About
Melanie Schell recently joined the BJU faculty, teaching nutrition in the Department of Biology. She received a BS in Family and Consumer Science Education from Bob Jones University and a MPH in Public Health Nutrition from Liberty University. She is a member of the Academy of Nutrition and Dietetics.
Melanie has many years of experience in the food service industry, working most recently as the assistant manager and nutrition coordinator with Aramark at BJU Dining Services. This practical experience has enabled her to focus, not just on the scientific element of the field, but also on the day to day cognitive processes that determine our food choices. Melanie is passionate about sharing knowledge and then seeing her students putting that knowledge into use, both personally and professionally.
In order to continue serving the nutritional needs of both the students and the faculty/staff, Melanie has retained her position as nutrition coordinator with Dining Services. As such, she also remains a part of the Regional Southeast Nutrition Team, which gives her the opportunity to travel to other universities several times per year to present wellness workshops and events. She is also involved with LiveWell Greenville, an organization which promotes healthy eating and active living in the Greenville community. As a member of Grace Baptist Fellowship, Melanie serves in the nursery ministry and works with a team providing meals at the upstate Ronald McDonald house.