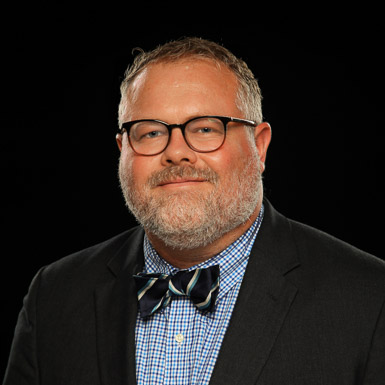 Education
PhD, Communication, Regent University
MA, Dramatic Productions, Bob Jones University
BA, Interpretative Speech, Bob Jones University
Courses
About Paul
Paul Radford is pursuing his Ph.D. from Regent University in Communication Studies and is currently in the dissertation phase. He holds a B.A. in Speech and an M.A. in Theatre Arts from Bob Jones University and has completed graduate coursework in Communications from the University of South Florida. Paul's academic interests and research include the integration of faith and the arts, communication strategies through narratives, and communicating persuasive messages through participatory events. As an associate professor in the Department of Communication, Paul teaches Appreciation of Theatre and Film, Principles of Communication, Oral Communication for the Professions, and Stagecraft. He frequently attends and presents research at conferences hosted by the Southeastern Theatre Association, National Communication Association, and the Religious Communication Association.
Paul considers himself blessed to be able to participate in BJU's long tradition of excellence in the arts by directing and acting in Classic Players, Opera Association, and Living Gallery productions. In March of 2013, he was featured as the cover story for the "City People" section of Greenville News for his work with the Living Gallery Easter Production. During the summers, Paul has assisted in the creation of the Leadership Academy, a summer camp at BJU training the next generation of Christian leaders. He has played a key role in facilitating activities at the Leadership Academy, many of which are original training games that he has written.
At home, Paul enjoys talking art and philosophy with his wife Michelle (of the Art & Design faculty), wrestling with his three young children, and tending to his organic garden.