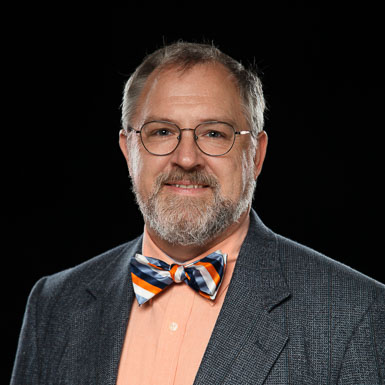 Education
PhD, Applied Economics, Clemson University
MEd, Teaching history, Bob Jones University
BS, Social Studies education, Bob Jones University
Courses
About
Roger Bradley is an alumnus of BJU, having received a Bachelor of Science degree in Social Studies Education with a French minor in 1987 and a Master of Education degree in Teaching History in 1989. In 1995, he earned a Ph.D. in Applied Economics from Clemson University with fields of specialization in econometrics, industrial organization, and monetary economics. While he teaches economics courses at BJU, he has taught a variety of courses in the past, including American Economic History, European Economic History, Intermediate Macroeconomics, Money and Banking, and seminars on Marxism and the Industrial Revolution.
His research interests center on the economic history of colonial America, with particular reference to the fur trade and on the role of the "ordinary" (tavern) in the colonial economy.
Roger is married and has five children. He grew up in the bottom of a canoe in western Maine and still enjoys the outdoors. Naturally, he is a multi-decade member of Red Sox Nation, and less naturally is a supporter of Tottenham Hotspur Football Club of the English Premier League. His favored indoor pursuits include perusing used bookstores and reading the discoveries that result from perusing used bookstores.