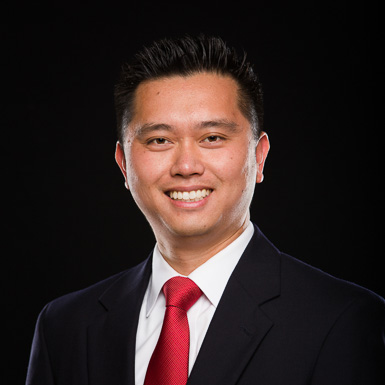 Education
PhD, Exercise Science, University of South Carolina - Columbia
MS, Exercise Science, University of South Carolina - Columbia
BS, Biology, Pre-Professional, Appalachian State University
Courses
About
Dr. Chen received his BS in Biology and Exercise Science from Appalachian State University and his MS in Exercise Science from the University of South Carolina. He earned his PhD in Exercise Science with an emphasis in Applied Physiology at the University of South Carolina with a dissertation entitled, "The Effects of Quercetin Supplementation on Physical and Mental Functions in Older Adults." Following his formal education, Dr. Chen worked as a clinical faculty for the Exercise Science Department in the Arnold School of Public Health at the University of South Carolina for five years. Noted to have one of the top Exercise Science programs in the country, Dr. Chen's responsibilities included teaching undergraduate and graduate classes and advising Exercise Science students in the pre-professional track including pre-physical and occupational therapy, pre-medicine, pre-physician's assistant, pre-nutrition and research. Having held roles as a research assistant and a project coordinator at USC, he worked on multiple research studies funded by the Gatorade Sports Science Institute and the Department of Defense. He also served as co-primary investigator for research projects funded by commercial companies which examined the effects of ergogenic aids on physical capacity, mental performance and thermoregulation in active individuals during exercise.
Dr. Chen began as a full-time faculty member at Bob Jones University in 2016. He currently teaches courses including Biomechanics, Independent Study, Physiology of Exercise, Professional Development, Research Methods, and Scientific Principles of Training. Dr. Chen oversees the Human Performance Laboratory in the Davis Field House where he administers fitness and performance testing to various populations including BJU faculty, staff, students and Bruins student-athletes. He has a particular burden for the improved health and wellness of the student body. As such, he has recently created a personalized fitness training program on campus to educate students about beneficial exercise habits and develop customized program for individuals based on their goals and needs.
He enjoys exercising, playing golf, and serving in his church. He and his wife currently reside in Greenville with their sons and have particularly appreciated getting to know students on and off campus through various events.
Luke 15:24 - "For this my son was dead, and is alive again; he was lost, and is found."