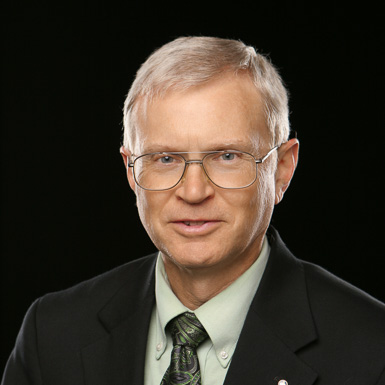 Education
PhD, Biochemistry, Florida State University
MS, Chemistry, Northern Illinois University
BA, Biological Sciences, Cornell University
Courses
About
On August 1, 2012, Dr. Steve Figard became the first full-time Research Director for Bob Jones University. Dr. Figard came with over 25 years of experience as a research biochemist at Abbott Laboratories near Chicago, where he effectively managed research teams as lead scientist. He earned a BS in Neurobiology from Cornell University, an MS in Chemistry/Biochemistry from Northern Illinois University and a PhD in Biochemistry (Immunology) from Florida State University. Following his PhD work, Dr. Figard did postdoctoral study at Los Alamos National Laboratories developing techniques related to radiolabeled antibodies.
During his more than 25 years at Abbott, Dr. Figard developed a wide variety of automated in vitro diagnostic immunoassays. His immunoassay for the hepatitis C virus was ranked the best in the world by the Paul Ehrlich Institute in Europe after they tested all the products on the market at that time (late 1990s). He has developed five immunoassays related to cancer (free and total PSA, CEA, AFP and CA19-9) and was senior lead scientist for all the diagnostic cancer assays on the ARCHITECT. In his later years at Abbott, his job experience and training in statistics led to his recognition as a valuable resource for statistical analysis issues within the projects to which he was assigned. Overall, Dr. Figard's work produced two patents. He is the author of a number of peer-reviewed journal articles, wrote a chapter for each of two biotechnology books and has given more than 40 scientific presentations.
When not coordinating research activities or teaching the research related biology courses on campus, Dr. Figard enjoys reading, especially the Puritans, discussing theology, playing chess with anyone he can convince to do so, and walking his two wire hair fox terriers on the trails of the Paris Mountain State Park.