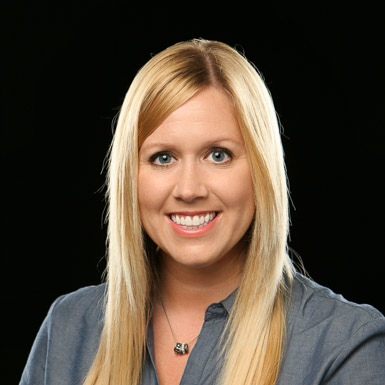 Education
MFA, Digital Cinema, National University
MA, Cinema and Video Production, Bob Jones University
BS, Cinema and Video Production, Bob Jones University
Courses
About
Sharyn Robertson, assistant professor for the Cinema Production major, holds a BS and MA in Cinema Production from Bob Jones University. She is also in the midst of working on her thesis project for an MFA in Digital Cinema from National University. She has been teaching at BJU since 2008 after coming from the corporate video world where she was a video producer, cinematographer, and editor while working with clients such as Michelin, GE and CNN. Sharyn teaches the sound and screenwriting courses as well as advises the sophomore platform. She became the academic head for the Cinema Department in the spring of 2011.
While teaching at BJU, Sharyn is heavily involved in Unusual Films' productions including most recently their award-winning feature length film, Milltown Pride. She had the opportunity to be the casting coordinator, sound recordist, and sound designer on the film and is looking forward to working with the sound on the next feature.
For several summers now, Sharyn has had the opportunity to teach a college course in Media Enhanced Communication for the ARRIBA program located in Lima, Peru. Sharyn is also a member of the University Film and Video Association and enjoys attending their conference each year. Along the lines for her love of filmmaking, she had the opportunity to take film courses in Los Angeles, CA this past summer and produce and edit a short film.
Sharyn attends Suber Road Baptist Church and takes part in several church ministries including the children's ministry, ladies ministry, and media ministry. She also serves her community through food drives, Christmas Angel Tree gifts, and participating in career day at a local middle school. At BJU she serves the University by working with prospective students, being an official Unusual Films tour guide, and serving on various committees and advising positions.
In her free time, Sharyn enjoys cycling, freelance photography, and scuba diving with her husband.