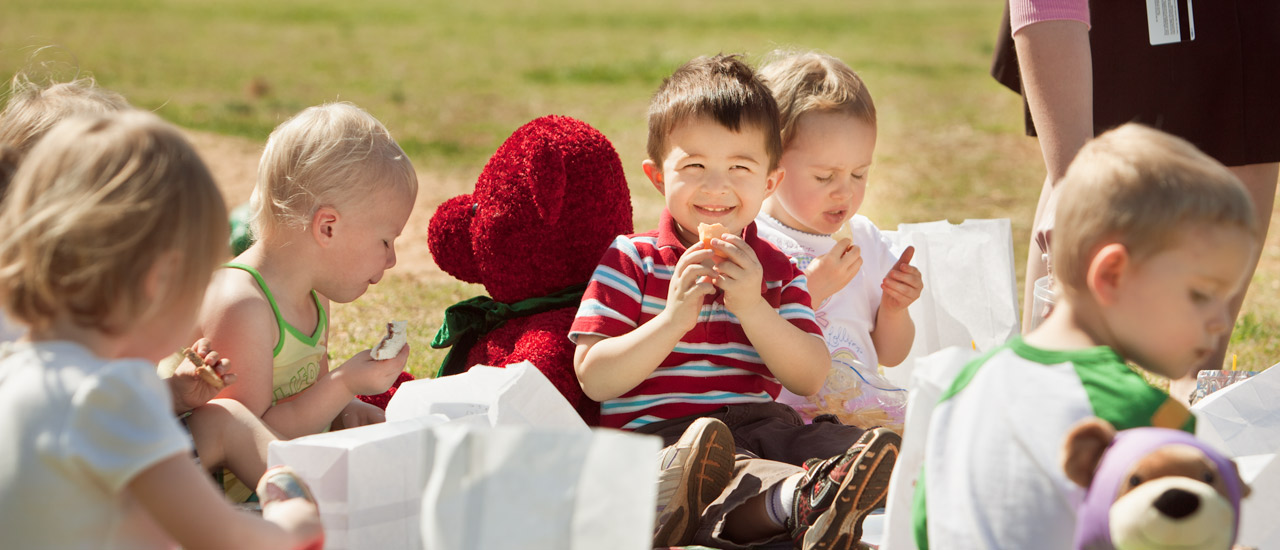 Child Care and Development
Associate of Science
BJU's child care and development program is a 2-year associate of science degree that opens the door to a number of career possibilities, from a family service worker to a day care lead teacher. You'll learn under qualified and caring faculty, and with the help of curriculum and methods courses and more than 120 hours of practical experience, you'll be well prepared to work with infants and young children in any setting.
There is a huge need for Christ-honoring, caring, dedicated, experienced and knowledgeable caregivers. That's why BJU's child care and development program provides all the tools that you need to be one. As a professional in the field, you'll be the first educator for some children, so you'll learn the importance of teaching a love of learning, being active in the learning process, developing friendships and being kind to others. You'll learn how teaching extends beyond what activities you have for the children—it includes how you speak, act and react. Most importantly, you'll explore what it means to glorify God in everything you do, no matter how mundane or extraordinary.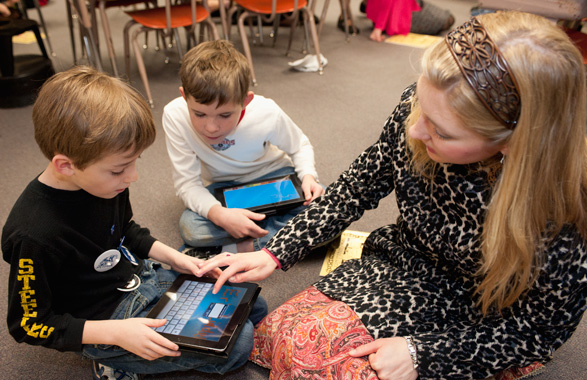 Program
The child care and development program at BJU combines classroom learning with plenty of practical experience. You'll work through case studies and learn about educational technology and other tools, such as bulletin boards. You'll also learn how to plan learning centers and write and teach lesson plans, which you'll build into a long-range plan. In addition, you'll earn certification in both CPR and first aid and observe professionals on the job.
Two semesters of field experience will give you more than 120 hours of working with infants, toddlers and preschoolers. You'll build a professional portfolio throughout this time according to NAEYC (National Association for the Education of Young Children) standards and define your philosophy of child care. You'll keep records of your experiences in reflection journals and of your lesson plans to help you maximize your learning in the program.
BJU Core
You'll also benefit from the BJU Core, a unique combination of Bible and liberal arts courses taken by every BJU student. Bible courses, as well as daily chapel services and godly professors, will nurture your growth in Christlikeness. Liberal arts courses will broaden your horizons and equip you with skills essential both for teaching and for all of life—skills such as critical thinking and problem-solving, effective communication, ethical decision making, adaptability and much more.
Electives
The child care and development program has a lot packed into it, and half of your electives are part of the BJU Core.
Jobs
The child care and development program provides the tools you need to become an experienced and knowledgeable caregiver or teacher who is Christ-honoring, caring and dedicated. Our program at BJU opens the door to many career possibilities, including:
Lead teacher/caregiver in an early care setting
Education specialist
Teaching assistant/paraprofessional
Family service worker
Career Support
BJU offers students a variety of ways to network with employers and organizations. A multitude of job opportunities are posted each year on Career Central, our online job board. In addition, more than 60 businesses and 150 Christian schools/mission boards/Christian organizations come on campus to recruit students through on-campus interviews and job/ministry fairs.
Career Services also helps students by holding seminars on resume preparation and interview techniques.
Early Childhood Educators Forum
The Early Childhood Educators Forum meets twice a year and provides opportunities for students in the early child care and development program to fellowship, learn together about key issues related to their field, and host community events. Recent forum events included:
Worldwide Tentmakers: Early Childhood Initiatives in Poland and China
Dr. Wendy Valerio, University of South Carolina: Music, Movement, and Brain Development
Mrs. Nancy Halverson, The Children's Museum of the Upstate, and Mrs. Jill Parker, kindergarten teacher: Arts Integration/The Brain Dance
Mrs. Vicki Peek, COO, Find Great People (Employment Experts): Preparing for Your First Job Before You Graduate.
In the spring, the Early Childhood Educators Forum helps host a community outreach program as part of the Upstate's Child Abuse Awareness Month.
Community Service Council
Through the Community Service Council, education students at BJU are able to assist with many community events for children, including Enchanted Tracks and field days at various elementary schools in town.
Washington Center Challenge Day
Every fall Bob Jones University hosts the Special Olympics Developmental Games for students from Washington Center, a school for children and young people with severe mental disabilities. Education students from BJU assist the student athletes in activities and games as the athletes' families and teachers cheer them on.
Faculty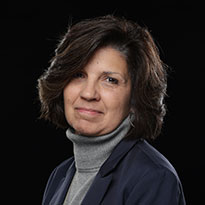 Our child and family education faculty average 12 years of K-12 teaching experience plus 17 years teaching college students. All hold advanced degrees, and two thirds have earned a doctorate. They're experienced in a variety of fields, including textbook writing, curriculum development, library services and educational technology, and they regularly present workshops at Christian school conventions.
Sample Course Outline
1st Year
2nd Year
Mathematics or Science Elective (3 credits)
Electives (3 credits)
Program
BJU Core
Elective
Program Objectives
Each student will:
Apply knowledge of child growth and development to create healthy and supportive environments for young children.
Create effective plans, experiences and materials for preschool instruction.
Create effective experiences and materials to support infant/toddler children's growth and development
Provide appropriate care of young children (birth to age 8) in accordance with legal and ethical guidelines.
What's my next step?