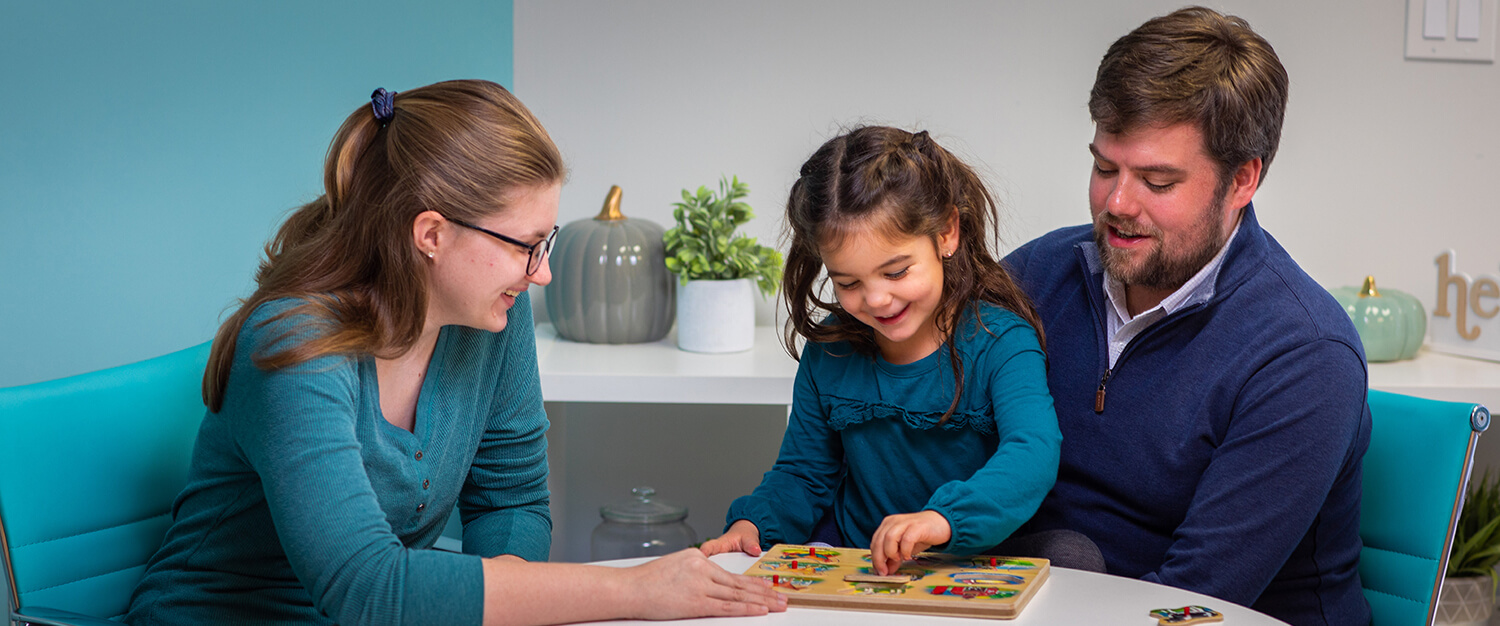 Child Development
Bachelor of Science
Are you passionate about teaching and helping children—but in settings other than a traditional classroom? Our child development program lets you explore the education field and gives you flexibility as you choose a career.
Through the program, you'll gain a solid foundation in educational theories—and then you'll learn how to apply them to real life. As the capstone to your program, you'll complete a service learning project or internship where you'll work with a local agency, program or school to put what you've learned into action.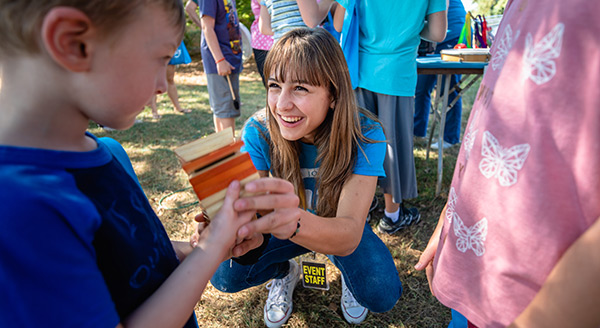 Program
Courses on child growth, behavior and disabilities will give you a basis of understanding for providing care for the children that you will teach and interact with. You'll grow in your ability to design age-appropriate learning activities and in assessing children's progress. You'll be equipped with the knowledge and skills you need to succeed in your child development career.
You can choose an Early Intervention concentration that focuses on working with young children (birth to age 3) who have or are at risk for developmental delays and disabilities.
This program does not lead to a state teaching license.
BJU Core
You'll also benefit from the BJU Core, a unique combination of Bible and liberal arts courses taken by every BJU student. Bible courses will nurture your growth in Christlikeness. Liberal arts courses will broaden your perspectives and equip you with skills essential in your career working with children and families, as well as your personal life. Through the BJU Core, you'll learn critical thinking and problem-solving, effective communication, ethical decision making, adaptability and much more.
Electives
You'll enjoy the opportunity to focus your program of study even further or to cover a broad variety of subjects you're interested in. You may also choose to use those elective credits for a minor, whether something that complements your program, or something totally different that you just enjoy studying.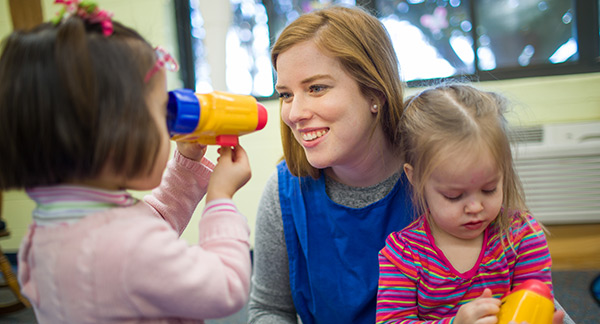 Your career options could include working with children in settings such as:
Early Learning Centers
Preschools and Schools
Child Care Management
Child Advocacy
Child Protective Services
Community and Non-Profit Organizations
Ministry Outreach Programs
Career Support
Our Career Services staff members are here to help you prepare for your future through career advising and planning. You'll be able to attend special recruiting events to meet and network with potential employers. You can also attend resume and interview workshops for tips and best practices as you start your job search. In addition, Career Services provides an online job board with a multitude of job opportunities posted each year.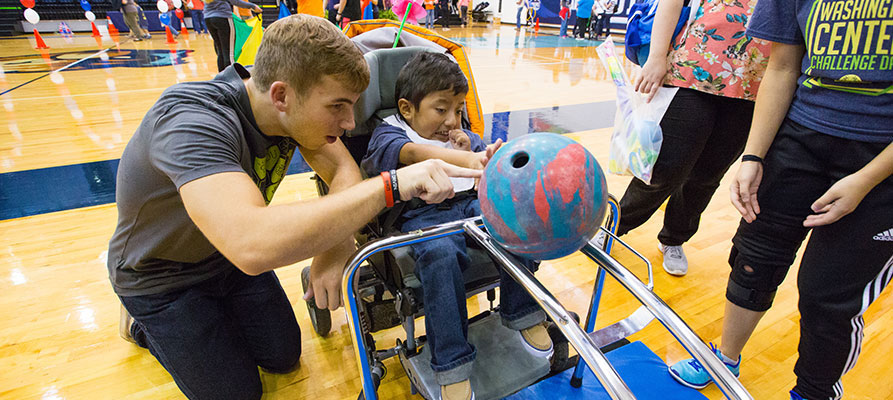 Washington Center Challenge Day
Every fall BJU hosts a Special Olympics event for students from Washington Center, a local school for children and teens with severe intellectual disabilities. Education students from BJU assist the student athletes in activities and games as the athletes' families and teachers cheer them on.
Community Service Council
Through the Community Service Council, education students at BJU are able to help with many community events for children, including Enchanted Tracks and field days at various local elementary schools.
University Educators Association
The University Educators Association provides opportunities and activities that complement BJU's education program.
Professional development through speakers who are expert practitioners in their field
Opportunities to attend Christian school teachers' conventions and other professional meetings
Provision of professional materials
Interaction with other future teachers
Opportunities to serve in BJES Field Day activities and other educational functions
Faculty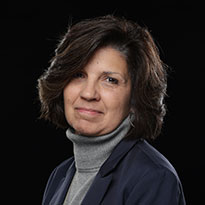 No matter which subject area you choose to focus on, you will find your teachers experienced in and passionate about their field. Many of your faculty have a terminal degree in their field and all have years of teaching experience.
Even more importantly, all of your faculty approach their subject from a biblical worldview, whether it is teaching a recent six-day creation, tracing God's sovereignty in history, evaluating literature in light of God's Word or believing that mathematical truth depends on and comes from God.
Program Objectives
General
Apply knowledge of developmentally appropriate practices and to early learning standards to write appropriate goals and instructional activities and implement a course of action to address children's learning and developmentalneeds.
Critically examine practices in child and family services using the lens of Scripture, professional ethics, theory, and findings from research.
Explain and demonstrate how to recognize and respond to children's earliest efforts to communicate and how to build children's language skills in developmentally appropriate ways.
Use systematic observations, documentation, and other effective early childhood assessment strategies and describe how assessment can positively and negatively influence the development of young children's developmental needs.
What's my next step?