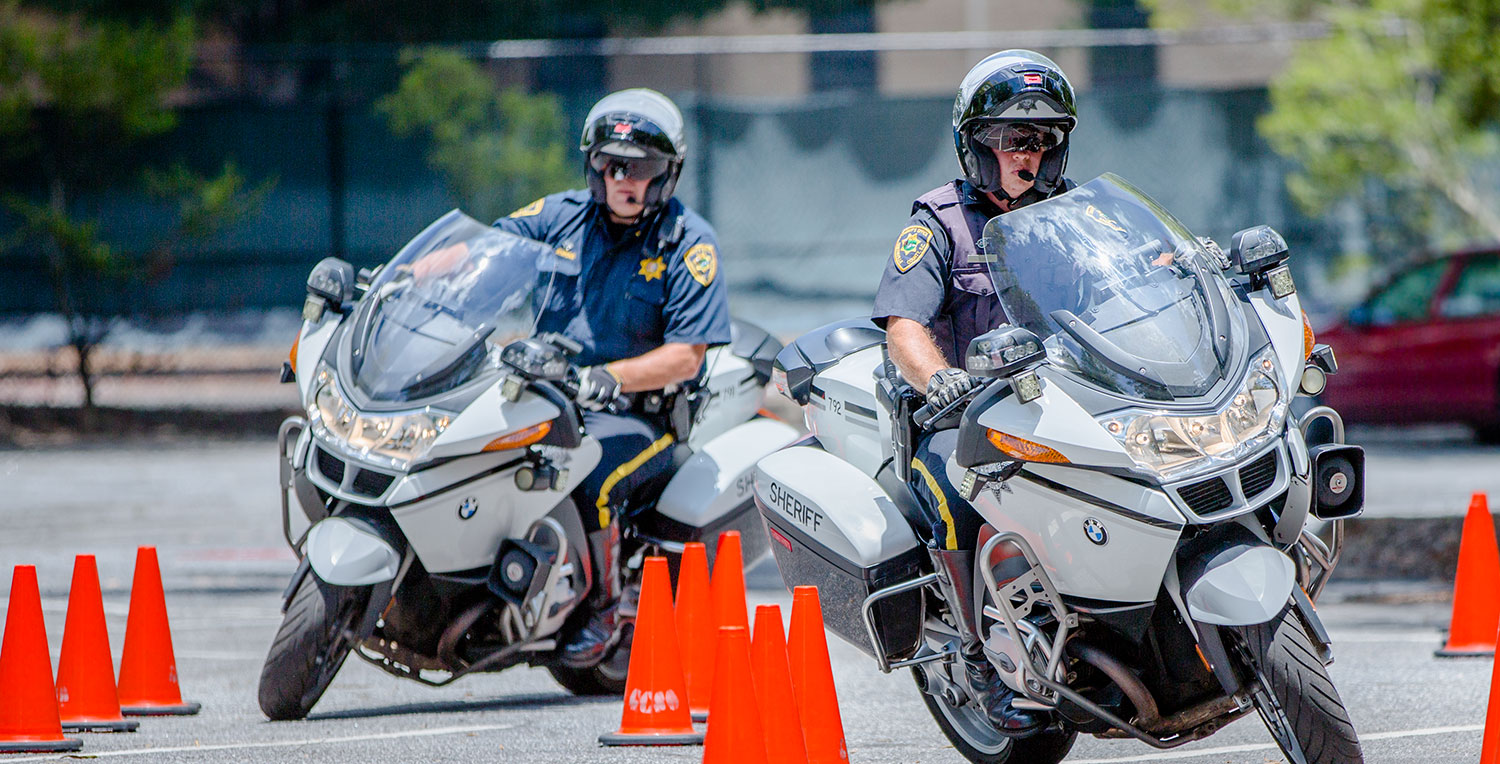 Criminal Justice
Bachelor of Science
Learn from experienced faculty who've served as law enforcement officers
Law, justice and the enforcement of justice are God's ideas, founded on his character and Word. That's why these aspects of government have been essential in every age and culture since the beginning of time, and why at BJU you'll study how people throughout history have applied God's principles to their justice systems in lawmaking and law enforcement.
You'll learn how various people relate to justice—whether they're perpetrators, arbiters or enforcers—and how you should interact with people in each category. You'll grow in your understanding of the United States criminal justice system and learn both its strengths and weaknesses. And most importantly, you'll learn how you can use your role in criminal justice to display God's glory and point people to Him Who is both just and the Justifier of those who put their faith in Jesus.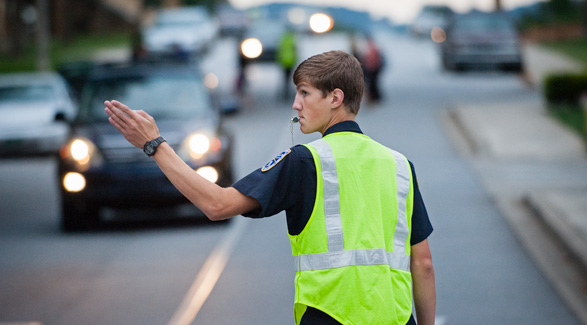 Program
Within the criminal justice program at BJU, you'll take a broad look at criminal justice to start, and then look more in depth at specifics as they relate to the United States federal and state levels. You'll build a solid foundation in three main parts of the United States criminal justice system: law enforcement, corrections and the judiciary.
You'll start the program studying the constitution and learning how its provisions have developed through many years of court interpretation. You'll learn specific rights of the people in different contexts, from arrest to trial to post-trial outcomes.
In addition, you'll explore the world of crime—what it is, what causes it, how to control and prevent it, how to correct it, and more. You'll learn about the due process of law and the ever-changing landscape of law within the United States.
As you learn about foundational concepts like community relations, professionalism and law interpretation, you'll build a good understanding of subjects such as homeland security, parole and dignitary protection, among many others. In addition, you'll cover current news stories throughout the program so you can learn how to critically and biblically analyze contemporary issues in your field.
Also available is our two-year associate of science in Criminal Justice.
BJU Core
In addition to your criminal justice courses, you'll take courses from the BJU Core that will help you better understand and connect with people. Courses in speech and English will give you communication skills that will make you more effective in your job and in your witness for Christ.
In courses such as math and psychology, you'll learn about reasoning; and in your history classes, the nature of mankind and various cycles within history in order to give you a framework to use with our current culture's climate. And most importantly, through Bible courses and daily chapel you'll build a solid foundation on the truth of God's Word and learn how to articulate what you believe and why.
Electives
The criminal justice program offers you some flexibility in which courses you take, whether you concentrate your electives on a minor or use them to explore subjects you're interested in. A few options that go really well with the criminal justice program are courses in political science, social studies or psychology. Each of these subjects will help you better understand people of various backgrounds and viewpoints as you serve the public.
Other options to consider are language, communication and counseling. Speaking an additional language is very helpful in the field, and communication courses benefit you in practically any career you choose. Counseling courses will give you an advantage in difficult police work or in other complex careers such as working with families in the Department of Social Services.
Jonathan Jackson, '14
Law enforcement was not my ultimate goal as I entered college, but the Lord made it very clear during my time at BJU that this was exactly where He wanted me. As my steps became ordered in this direction, I wondered why I needed the liberal arts that BJU was requiring of me. Why math? Why English? Why public speaking? I began to get excited about my criminal justice classes and a little impatient with the others.

After 17 years on the job, I can assure you each and every class has been an asset. Supervisors ask for help with writing and grammar checking on a regular basis. Collision reconstruction requires a tremendous amount of math. Courtroom testimony isn't quite as daunting with the good basis that speech classes gave me. Bible and psychology classes have given me the tools to provide sound counsel to co-workers whose marriages are struggling, who have just gone through a life and death situation, and some who have struggled with the depression of seeing humanity at its worst. I cannot imagine a better place to prepare for this career than Bob Jones University.
Jobs
The criminal justice program at BJU opens the door to many career possibilities including:
Law enforcement: county sheriff's department, local police, state/federal police
Corrections
Youth services workers
Probation and parole
Private investigation
Private/corporate security
Judge
Graduate Experience
Our graduates have held various positions, including:
Greenville Police Department
FBI
Department of Social Services
Atlanta Police Department
Career Support
BJU offers students a variety of ways to network with employers and organizations. A multitude of job opportunities are posted each year on Career Central, our online job board. In addition, more than 60 businesses and 150 Christian schools/mission boards/Christian organizations come on campus to recruit students through on-campus interviews and job/ministry fairs.
Career Services also helps students by holding seminars on resume preparation and interview techniques.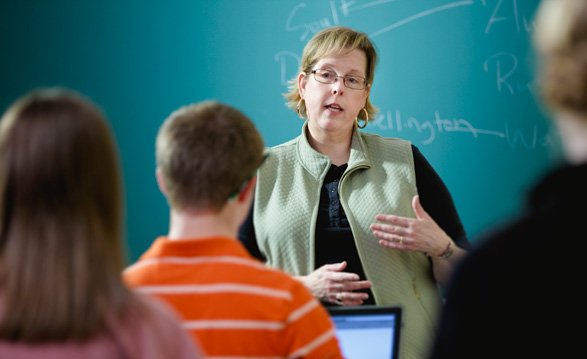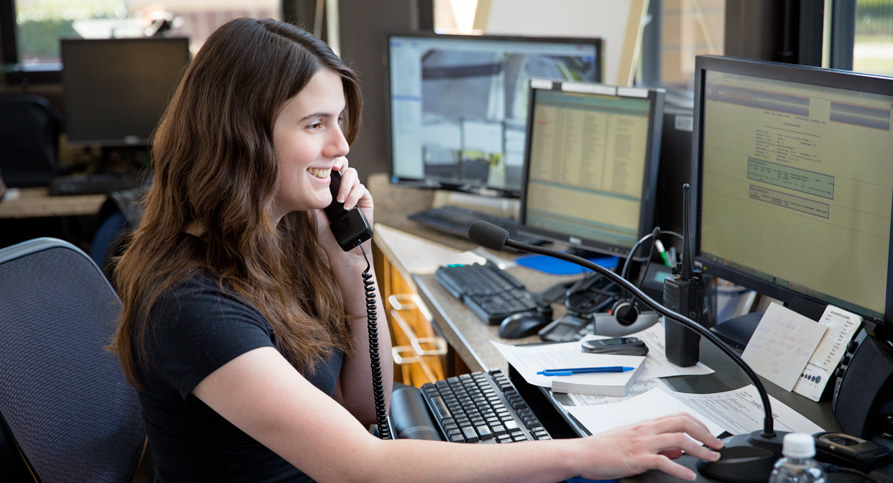 Public Safety
If you want to get involved now in law enforcement, you can apply for a position in the Department of Public Safety at BJU. You'll take part in a wide range of responsibilities, which include directing traffic, maintaining and patrolling the campus perimeter, and monitoring vehicle regulations on campus.
Criminal Justice Association
The Criminal Justice Association gives interested students a deeper glimpse of the American criminal justice system. Active career professionals present their perspectives and discuss items of current interest, emerging trends and other topics. Forum speakers also provide greater insight into the possibilities for ministry offered by the various jobs in law enforcement, the courts and corrections.
Internships
The criminal justice internships include a variety of employers and opportunities. You may choose to intern at local police departments during the school year, or you could wait until summer to intern at a location in your hometown. Depending on which agency you choose and your desire to excel, you can enjoy a wide range of responsibilities. Your responsibilities could include office work, assisting in dispatch, riding with officers, helping with cases, assisting in community outreach programs and more.
ATF
U.S. Postal Inspection Service
U.S. Probation Office
Greenville City Police Department
SLED
Douglas County Sheriff's Office
Faculty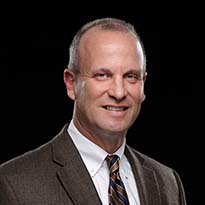 BJU's criminal justice faculty are experienced in their fields and have a passion for criminal justice. Their accomplishments include graduating from the FBI National Academy, completing certification as a Class 1 law enforcement officer in South Carolina and serving in the Reidsville City Police Department. The career experience of each faculty member informs their teaching and provides you with expert advice and practical insight into the field.
Sample Course Outline
1st Year
2nd Year
Criminal Justice Elective (300/400) (3 credits)
Electives (3 credits)
3rd Year
4th Year
Criminal Justice Elective (300/400) (3 credits)
Electives (3 credits)
Program
BJU Core
Elective
Program Objectives
Each student will:
Appraise the value of the relationship between law enforcement and the community.
Analyze the relationships between the core components of the criminal justice system.
Evaluate secular criminological explanations of individual and collective deviant behavior through a biblical worldview.
What's my next step?