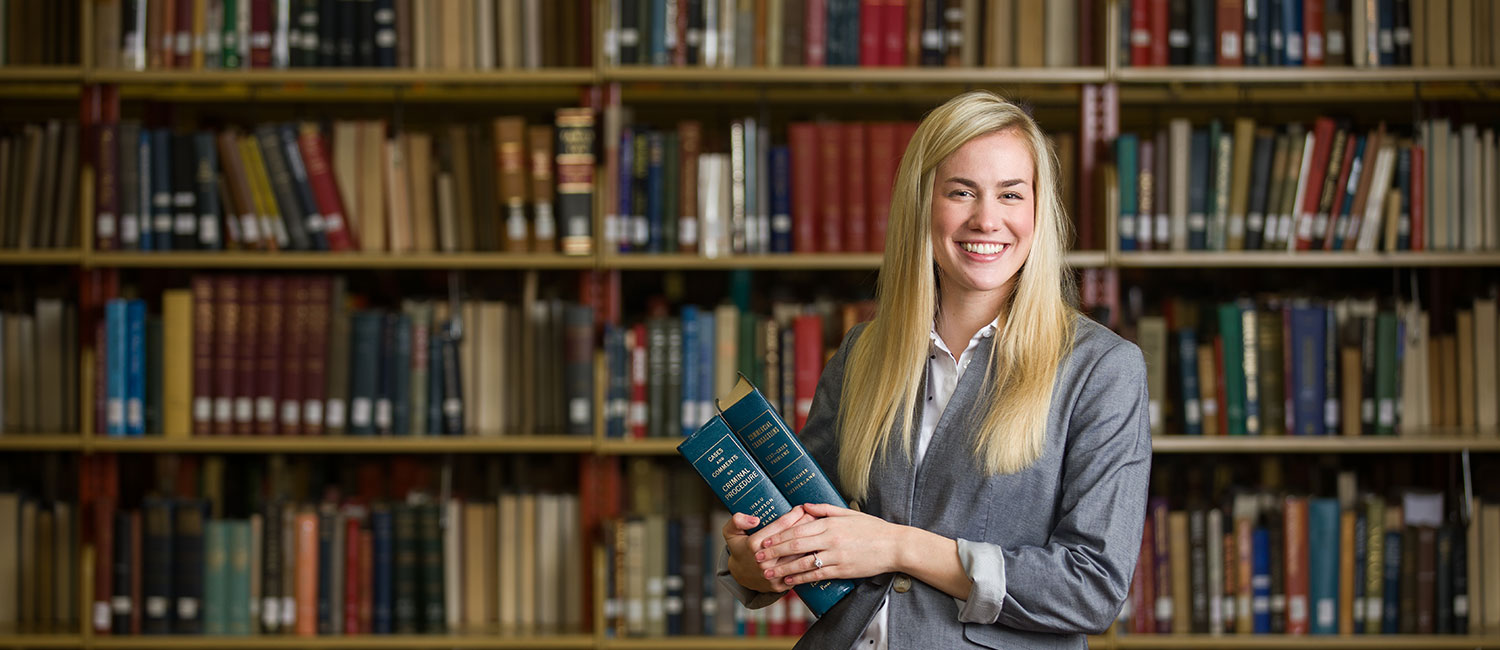 Paralegal Studies
Associate of Science
Overview
Do you enjoy writing and researching, hunting down information even under pressure? And do you love serving others—especially during stressful times in their lives? While paralegals don't practice law, they play an important part in the legal system. By assisting attorneys and clients, you can make a difference in people's lives in significant ways.
Your Future
Learning Experience
Internships
An important part of your program is your internship. You'll gain valuable hands-on experience through 300 hours in a professional legal setting. Your internship will also help you network and build relationships that could benefit you as you begin your paralegal career.
University Business Association
You can join the University Business Association (UBA) to interact in a forum setting with successful Christian business professionals who have used their work as a ministry tool and testimony for Jesus Christ. Strengthen your leadership skills by participating on the Executive Council, a student-led group within the UBA that organizes various UBA events, including an annual fundraiser for the Bible Conference offering.
Community Service Council
Involvement in the community is an important part of the BJU experience. Many of our students take part in a variety of outreach opportunities, including the Community Service Council (CSC). The CSC is a student-led, student-driven organization that connects students with local businesses and communities. The CSC oversees events such as cleaning up the Greenville Zoo and local parks, sponsoring an on-campus blood drive, and collecting funds for the Heart Fund or other charitable organizations.
Courses & Objectives
What's my next step?