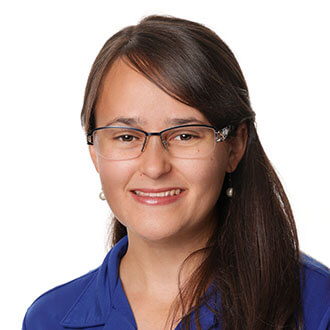 Hometown: Wills Point, Texas
Undergraduate Degree: English
What type of high school did you graduate from?
Homeschool
Why did you choose BJU?
I never thought I would attend college outside of my home state of Texas, but God had different plans for me! Multiple members at my home church graduated from BJU and highly recommended the school. One alumna recommended that I attend BJU's art and design EDUcamp. I took her advice and came to camp for a week the summer after I graduated from high school. I really appreciated the quality of the classes that week and felt impressed that the professors even helped us think through what it means to be a Christian artist in a secular workforce. I also experienced life on campus and in the dorms, which helped the student experience not feel so foreign. God made it clear that BJU was the university for me, and I'm so glad I came!
How have you grown over your years at BJU?
I grew in many ways over my years at BJU. God used chapel, discipleship groups, classes and even friendships to grow me in my convictions, my spiritual maturity and my view of the world. I grew socially as I lived away from my family for the first time and embraced life with 2000+ new people. I grew in my leadership skills as I led discipleship groups and participated in group projects. I also grew in my understanding of how my faith connects with all life disciplines through the biblical emphases my professors brought to each class.
What is your favorite class in college?
This is a hard question since I loved most of my classes at BJU. Some of my top favorites include Essential Science, Apologetics, Book Arts and Writing for Children. Some of these classes I enjoyed for the content, but most of them I enjoyed because of the professors.
What are your hobbies or interests?
I really enjoy drawing and painting portraits and landscapes. While I have experimented with many different art mediums, I enjoy oil painting the most. I have illustrated a few children's books and hope to continue that hobby. I also enjoy writing (hence the English major!), reading or listening to audiobooks, hiking and spending time outside.
Any advice for incoming students?
As a new student at BJU, you will experience a lot of change that may be very overwhelming. I encourage you not to substitute church or chapel or disciple group for personal time with God. Committing to set aside specific time every day to study God's word and pray can become a refuge and keep you dependent on God. There will always be homework to do, but make personal time with God a priority.
Also, commit to and get involved in a local church early. And don't become a recluse just because it's uncomfortable to meet new people! Step out of your comfort zone and attend events or join groups to foster friendships. You might meet some of your best lifelong friends in college.