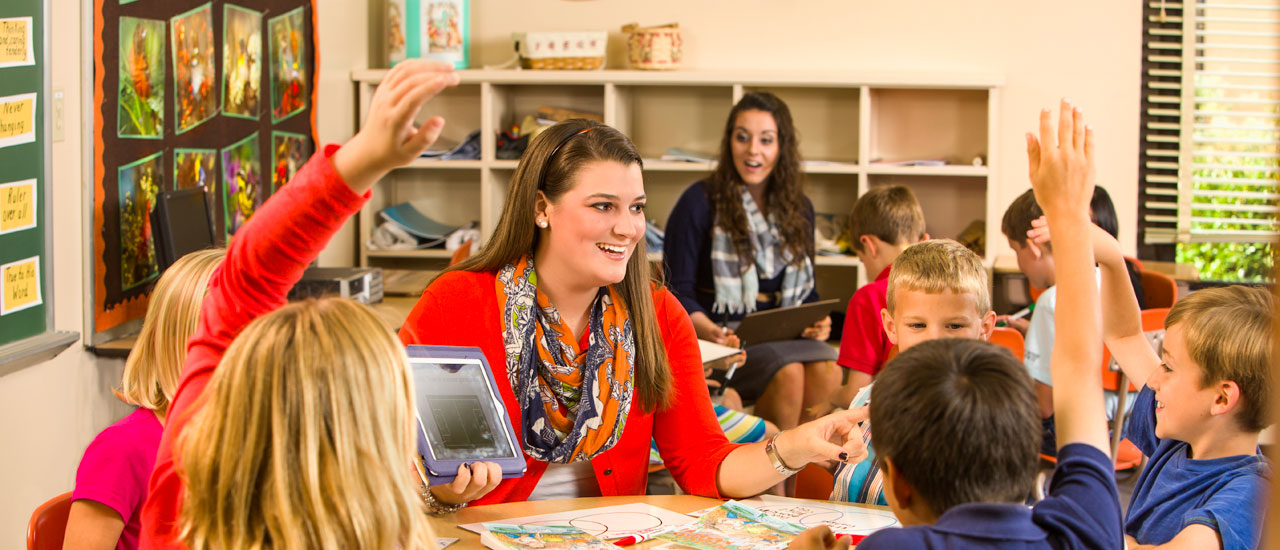 Elementary Education
Bachelor of Science
For the last two years BJU's elementary education program completers have achieved a 100% pass rate on the Praxis II Tests required for S.C. state licensure.
Whether you desire to teach in a public or private school, in the United States or overseas, the elementary education program at Bob Jones University will prepare you to be an effective, innovative and Christ-centered educator.
The program is approved by the South Carolina Department of Education, leading to initial South Carolina state licensure (licensed to teach grades 2-6 in a public school setting). Graduates from BJU's elementary education program have been accepted into leading graduate schools and are teaching in the United States and overseas.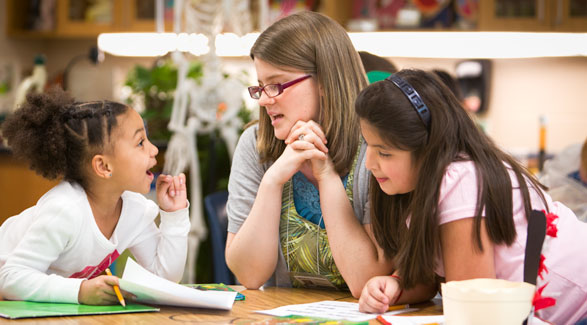 Program
From Theories of Teaching and Learning to Technology in the Classroom, from Teaching Mathematics to Children's Literature, the classes you take will give you a solid foundation in multiple content areas and diverse instructional methods. You'll study science, math, language arts, social studies, health and physical education, preparing you to teach the full range of elementary subjects.
You'll also receive training in the most up-to-date educational technology such as Promethean boards and iPads, providing even more exciting tools to help your students learn. Most important, you'll gain plenty of hands-on experience teaching both small groups and larger classes.
BJU Core
You'll also benefit from the BJU Core, a unique combination of Bible and liberal arts courses taken by every BJU student. Bible courses, as well as daily chapel services and godly professors, will nurture your growth in Christlikeness. Liberal arts courses will broaden your horizons and equip you with skills essential both for teaching and for all of life—skills such as critical thinking and problem-solving, effective communication, ethical decision making, adaptability and much more.
Electives
Because the elementary education program is comprehensive, there are no electives included. However, you can take online courses during the summer to free up your class schedule during the semester.
You would then be able to take early childhood or middle school education classes that count toward add-on licensure (state licensure to teach grades outside of the 2nd-6th grades included in the elementary education license), or courses in Teaching English as a Second Language in order to receive a TESL certificate from BJU. Or you may choose to fit in extra classes according to your personal interests.
Amanda Gunter, '13
The practicum experience provided by Bob Jones University offers a variety of opportunities for the professional development of teacher candidates. Through teaching lessons, enforcing classroom rules and procedures, completing classroom tasks, and interacting with the students, future teachers can hone the skills and dispositions needed to be an effective teacher. While in practicum, I had the opportunity to accept a variety of responsibilities, observe an experienced teacher, teach lessons, receive constructive feedback and suggestions, experiment with new ideas, make mistakes, and learn from those mistakes. Overall, my practicum experience provided me with invaluable experience in an elementary classroom that has, and will, benefit my effectiveness and professionalism as a student teacher and as a future educator.
Jobs
The following is a sample of careers our graduates have pursued.
Teacher in public, private or Christian elementary school
Teacher in public, private or Christian middle school
Missionary teacher
Homeschool teacher
Daycare or preschool worker/administrator
Instructional coordinator
Released-time Bible teacher
Early interventionist
Worker/director of community development program
Worker/director of camp program
Graduate Schools
Our elementary education graduates have been accepted into graduate schools such as:
Clemson University
Furman University
Liberty University
University of Kentucky
East Tennessee State University
North Carolina Central University
Converse College
Graduate Experience
Our graduates have held various positions including:
Teacher at/in:

Taylors Elementary School in Taylors, S.C.
Mauldin Middle School in Mauldin, S.C.
Crosswell Elementary School, Easley, S.C.
Hunter Elementary School in Greensboro, N.C.
Ironwood Christian Camp in California
Asia
Baker College in Michigan
Wells Elementary School in Wilson, N.C. (voted Teacher of the Year for Wilson County Schools)

Missionary in Turkey
Missionary in Albania
Dean of women at Harvest Christian Academy in Guam
Supervisor for K-Elementary at Centre County Christian Academy in Pennsylvania
Released-time Bible teacher and youth pastor in Greenville, S.C.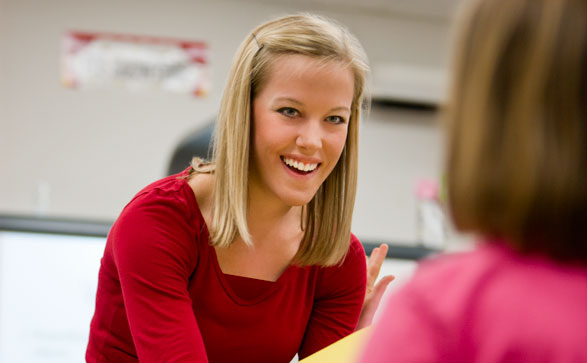 Career Support Assistance
BJU offers students a variety of ways to network with employers and organizations. A multitude of job opportunities are posted each year on CareerCentral, our online placement service.
At the annual Christian School Recruitment Conference, representatives from approximately 60 Christian schools—across the United States and overseas—visit campus to present their ministries, network with students and conduct interviews with prospective graduates. The Career Services office also helps students by holding seminars on resume preparation and interview techniques.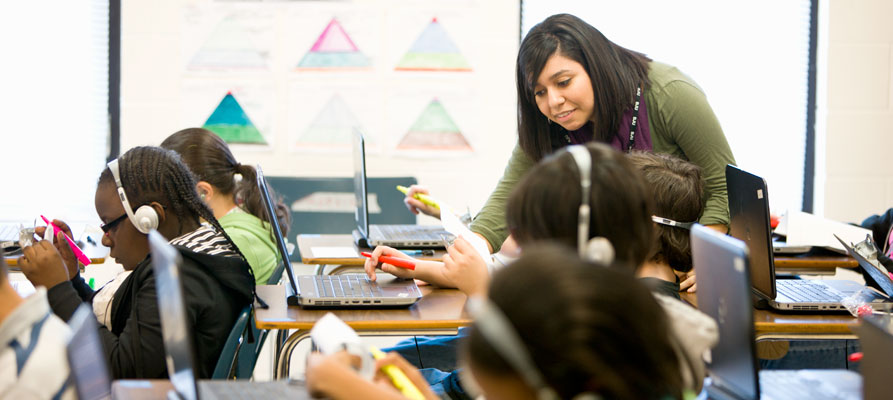 Clinical Practice
Your teaching preparation moves gently from classroom observations to after-school tutoring to practicum two mornings a week. Meanwhile, your methods classes will give you plenty of practice in lesson planning. By the time you begin your clinical practice your senior year, you will be well prepared with numerous lesson plans under your belt and at least 100 hours of classroom experience. Clinical practice, the capstone experience of your teaching preparation, gives you the opportunity to work with a mentor teacher in a local public school and receive timely feedback in weekly meetings with a BJU professor. This semester of clinical practice, along with completion of required classes, passing scores in the PRAXIS II exam and a favorable recommendation, leads to South Carolina state teacher licensure for grades 2-6.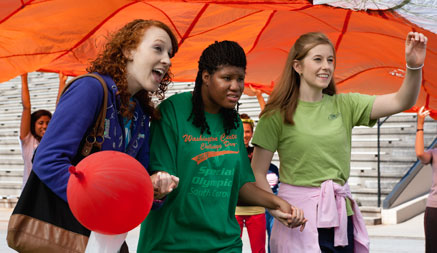 Washington Center Challenge Day
Every fall Bob Jones University hosts the Special Olympics Developmental Games for students from Washington Center, a school for children and young people with severe mental disabilities. Education students from BJU assist the student athletes in activities and games as the athletes' families and teachers cheer them on.
University Educators Association
The University Educators Association provides programs and activities that complement BJU's teacher preparation program. Each semester an elementary education forum provides additional opportunities for elementary education students to hear from educators on topics appropriate for elementary school teachers.
Community Service Council
Through the Community Service Council, education students at BJU are able to assist with many community events for children, including Enchanted Tracks and field days at various elementary schools in town.
Faculty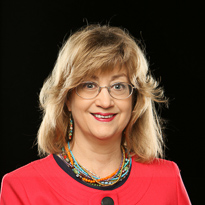 Our elementary education faculty average 12 years of K-12 teaching experience plus 17 years teaching college students. All hold advanced degrees, and two thirds have earned a doctorate. They're experienced in a variety of fields, including textbook writing, curriculum development, library services and educational technology, and they regularly present workshops at Christian school conventions.
Program Objectives
Each student will:
Apply pedagogical skills to subject content areas.
Create lesson plans that include content, strategies and assessments for diverse learners.
Teach a lesson plan in an effective manner.
Demonstrate professionalism throughout the program.
What's my next step?