Journalism and Mass Communication
Bachelor of Arts
The average American spends 11 hours per day consuming media—TV, radio, streaming, gaming, social media and email. In fact, the average American spends more time using media than any other activity while awake.
Add to that the explosive growth of social media and it's not surprising that the number of job opportunities in mass media and public relations is growing exponentially (Pew Research, 2014).
In today's fast-paced digital world, the business of creating and delivering information—journalism and mass communication (JMC)—is constantly adapting to changes in the ways people use media.
Traditional platforms such as radio, TV and print have converged in an online and mobile environment, so it's not enough to know only one aspect of the media. In order to be successful, you must have a wide scope of knowledge and experiences.
The JMC faculty are prepared and committed to help you succeed by preparing you for the challenges of working in a changing media environment.
Program
In addition to experience with today's range of media opportunities, the JMC program offers you an individualized program based on your unique career goals. You will learn the essentials of journalism, broadcasting and public relations.
You will also have the opportunity to extend your classroom knowledge through involvement in Campus Media (The Collegian student newspaper, WBJU-TV, WBJU IQ Radio, and the Vintage yearbook) and in one or more internships. By your senior year, you will have actual experience and a complete portfolio of work samples to present to future employers.
Ultimately the journalism and mass communication program will provide a strong media education based on a biblical worldview that will prepare you for the work God has for you.
BJU Core
The BJU Core will further prepare you to excel in what God has for your future, both in your career and in your personal life. You'll improve your skills in communication, organization and critical thinking through subjects such as English, philosophy, history and science.
In addition, your Bible courses will help you build a solid foundation in God's Word, and help you know what you believe and why—so you can minister to others and share with them the life-changing truth of the Gospel.
Electives
You will have the opportunity to choose program electives from three areas: broadcasting, journalism and public relations. Or you can select a combination that fits your particular interests. You will also have room for additional electives outside of your program. For example, just a few of the electives that can complement your JMC major are photography, political science and marketing.
Adam Blumer, '91
Freelance writer and editor
I can't speak more highly of the professional writing program at Bob Jones University. When I enrolled as a scared freshman in 1987, I had no idea how God would use my training at BJU to direct my future path in both professional writing and editing. I'd been writing short stories since I was a kid, and I loved working with words, but I didn't know what God wanted to do with that desire. Unsure how I'd make a living with a creative writing degree, I decided to pursue a major in print journalism.

While learning about the history of journalism and the proper style for news writing, I took as many creative writing courses as my stretched electives would allow. These classes both humbled and stretched me in new ways and gave me an even greater desire to use words to further God's glory. Participation in The Collegian, BJU's campus newspaper, and an internship at a local newspaper also opened my eyes to the world of journalism and gave me many article credits for my portfolio.

After I graduated from BJU in 1991, God burdened me to use my publication training in a ministry context. He led me to become an assistant editor at Awana Clubs International near Chicago, where I wrote and edited training manuals, promotional materials, and Bible curriculum for various Bible club programs. In the meantime I kept honing my fiction-writing skills and published a few short stories.

In 1995, God moved me to Northland Baptist Bible College (now Northland International University), where I helped with editorial, production and management of various publications, including a magazine, the yearbook, and many brochures, catalogs and other promotional materials. Through financial cutbacks at Northland and a resulting layoff, God provided the opportunity for me to work from home in 2006 and changed my focus to book editing to provide for my wife and two daughters. God also fulfilled a lifelong dream when he opened doors for me to publish my first Christian suspense novel, Fatal Illusions, through Kregel Publications in March 2009. I released my second suspense novel, The Tenth Plague, through Kirkdale Press (Logos) in January 2013.

Though I love novel writing, book editing is primarily how I support my family. This past year I edited thirty-two books, thanks to God's grace and His using my training at BJU, which has played a key role in where I am today. Frankly, every day I use the skills I developed on campus—whether I'm copyediting a memoir, writing my own fiction, or editing someone else's. I can't imagine tackling the job God has given me to do without the training I received at BJU. Bottom line? I couldn't have left Greenville better prepared for my life's calling.
Jobs
The JMC program at BJU opens the door to many career possibilities, including:
TV producer/reporter/editor
Radio host/producer/manager
Public relations specialist
Social media manager
Event planner
Newspaper reporter/editor
Online/magazine writer
Corporate communications specialist/consultant
Training coordinator
Human resources specialist
Graduate Schools
Our JMC graduates have been accepted into graduate schools such as:
Bowling Green State University
Clemson University
Columbia College
Drexel University
Eastern University
George Washington University
Regent University
Suffolk University
University of Oklahoma College of Law
University of South Carolina
Graduate Experience
Our graduates are ready to use what they've learned at BJU to serve God in whatever capacity He directs them. Our graduates have filled these positions:
TV news reporter, KFOR, Oklahoma City
Associate editor, Taste of Home magazine
Reporter, Greenville News, Greenville, S.C.
Public relations account executive, Jackson Marketing
News producer, KCCI, Des Moines, Iowa
Communications consultant, based in Atlanta
Vice president, Creative & Digital, VantagePoint marketing, Greenville, S.C.
Social media manager, Answers in Genesis
Associate editor, Los Angeles Police Protective League
Radio news reporter, KOMO, Seattle
Video producer, Greenville, S.C.
Photojournalist, WBNS-TV, Columbus, Ohio
Radio operations manager, WGTK radio, Greenville, S.C.
Freelance writer and editor
Career Support
BJU offers students a variety of ways to network with employers and organizations. A multitude of job opportunities are posted each year on Career Central, our online job board. In addition, more than 60 businesses and 150 Christian schools/mission boards/Christian organizations come on campus to recruit students through on-campus interviews and job/ministry fairs.
Career Services also helps students by holding seminars on resume preparation and interview techniques.
Senior Internship
Hands-on experience is vital for an effective journalism and mass communication education, and at BJU you'll have plenty of opportunities. Near the completion of your program, you'll have the opportunity for an internship position that's tailored to your area of interest. Our students have interned in a variety of fields, including radio, television, newspapers, magazines and public relations.
Extensive Media Facilities
The media facilities, dedicated classrooms and JMC faculty offices are housed in the Gustafson Fine Arts Center. Because everything is centralized, you'll have easy access to your faculty and your peers. You'll develop camaraderie and have fun while you prepare for your future.
Along with use for class instruction, the facilities feature a fully functioning TV studio (including news set, weather chromakey and kitchen used for cooking shows) and associated control room, multiple radio studios, a fully equipped office for the student newspaper staff and a computer classroom.
Connecting with Professionals
You'll also have opportunities to attend a variety of workshops, seminars and conferences in order to expand your experience and interact with media professionals. In addition, guest speakers share their expertise about trends in media and other job-related issues in classes and in Media Forums, department-wide meetings held twice each semester.
Faculty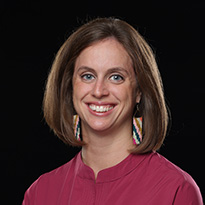 The JMC faculty have more than 120 years of combined experience in many media-related fields, including journalism, TV and radio broadcasting, public relations, print publications, social media, and broadcast engineering.
The Collegian
Bob Jones University's student newspaper, The Collegian, was founded in 1987 as a journalism lab, offering students hands-on experience in producing a weekly publication. Newspaper staff members write and edit articles, design the layout, and take photographs for the paper. Stories in The Collegian focus on campus personalities and student life, helping to unify the large and diverse student body. The paper is distributed free on campus and is also available online.
Vintage
The Vintage, "a season's produce" by definition, is BJU's yearbook. The staff, whose responsibility it is to produce this annual publication, is composed of students from various academic divisions and classifications within the University. Expertly photographed and beautifully bound, the yearbook mirrors not only classes and activities but also the mission of BJU.
WBJU-IQ Radio
WBJU IQ Radio is the student-staffed, award-winning radio station at BJU. IQ Radio broadcasts and streams fresh instrumental music seven days a week to the students of BJU and to students and professionals around the globe. The staff produces weekly on-air announcing shifts, podcasts, and station production elements, along with planning special broadcasts and engaging the audience on social media.
WBJU-TV
WBJU-TV is the student-staffed television station that provides the campus with news, sports highlights, weather, campus features and campus announcements throughout the day. Students grow their classroom knowledge with the practical experience as anchors, reporters, producers and technical crewmembers on a variety of television programming. Students can watch WBJU-TV at various locations around campus.
Program Goals
Each student will:
Articulate a philosophy of mass media that reflects a biblical worldview.
Write clearly and correctly, using the format(s) appropriate to the context of the media message.
Gather, evaluate and disseminate information in a variety of
media environments.
Complete practical application of skills outside the classroom.
What's my next step?