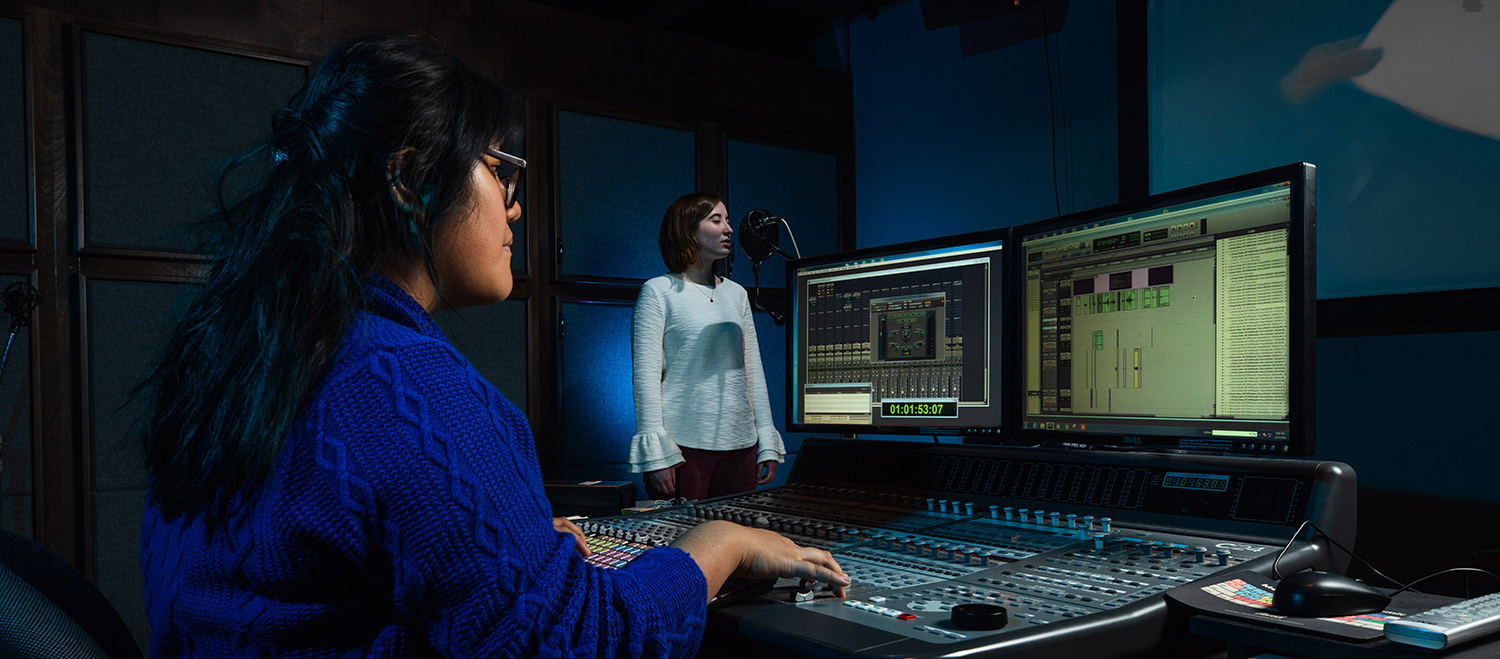 Media Technology
Associate of Science
Whether you're planning to work in audio, video, broadcasting, design or photography, our two-year media technology program will prepare you to succeed in traditional and emerging media industries.
And since technology changes so rapidly, you won't just know how to operate equipment or a program, but you'll be prepared to learn new technology as it develops.
Our program will equip you with the biblical foundation you need to excel in your career in media.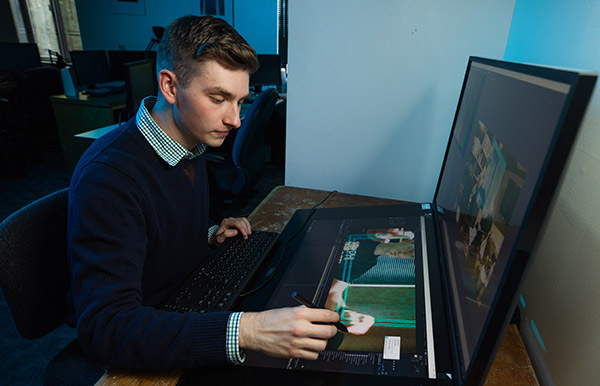 Program
In the media technology program, you will gain a solid introduction to the foundation of media and how it's used today. Courses in graphic design, cinematic arts and photography provide a visual basis for your study. Sound design, editing & sound for digital media and fundamentals of broadcasting round out your program with hands-on opportunities to practice as you learn.
BJU Core
In world of media, the ability to adapt to change is essential to success. You'll take BJU Core courses, including a few in English, communication and the arts, so you can thrive in any job situation and build common ground with future contacts. Through Bible courses, you'll build a solid foundation on the truth of God's Word, so you can know what you believe, know why you believe it and share the good news of Jesus Christ with others.
Jobs
The program at BJU opens the door to many career possibilities including:
Videographer
Corporate media
Editor
Digital media
Broadcast production
Career Support
BJU offers students a variety of ways to network with employers and organizations. A multitude of job opportunities are posted each year on Career Central, our online job board. In addition, more than 60 businesses and 150 Christian schools/mission boards/Christian organizations come on campus to recruit students through on-campus interviews and job/ministry fairs. Career Services also helps students by holding seminars on resume preparation and interview techniques.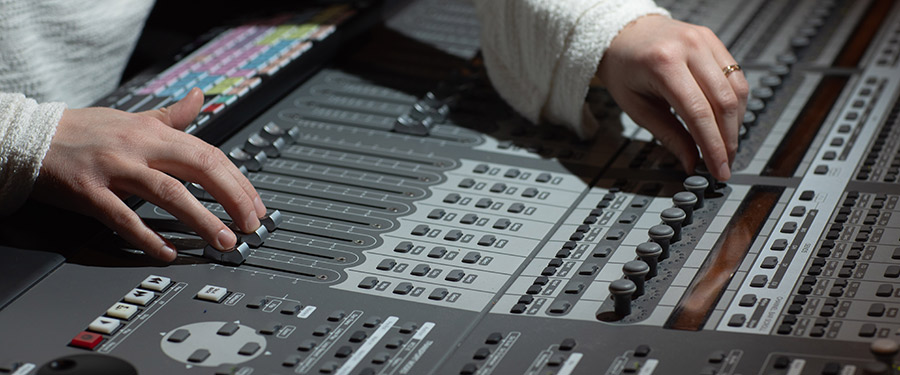 Professional-Grade Equipment
Part of becoming excellent in your craft is becoming familiar with your tools. That's why at BJU you'll get experience using industry-standard equipment and software. Here are just a few of the great features available:
Avid Media Composer
Pro Tools
Photoshop
After Effects
Maya
Final Draft
Professional HD cameras
Digital audio equipment
Professional recording studio
Spacious soundstage (3,750 sq. ft.)
Extensive Media Facilities
The media facilities, dedicated classrooms and faculty offices are housed in the Gustafson Fine Arts Center. Because everything is centralized, you'll have easy access to your faculty and your peers. You'll develop camaraderie and have fun while you prepare for your future.
Along with use for class instruction, the facilities feature a fully functioning TV studio and associated control room, multiple radio studios, a fully equipped office for the student newspaper staff and a computer classroom.
Connecting with Professionals
You'll also have opportunities to attend a variety of workshops, seminars and conferences in order to expand your experience and interact with media professionals. In addition, guest speakers share their expertise about trends in media and other job-related issues in classes and in Media Forums, department-wide meetings held twice each semester.
Faculty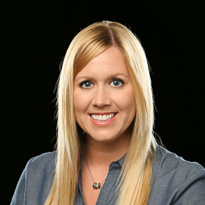 Knowledgeable faculty boast a combined 130 years of teaching cinematic arts as well as extensive experience in both short films and full-length feature films as well as experience in many media-related fields, including journalism, TV and radio broadcasting, public relations, print publications, social media, and broadcast engineering.
Program Objectives
Each student will:
Utilize best practices in the operation of media equipment and software for visual and audio content.
Apply professional standards of design and execution for traditional and new media.
Analyze and implement principles of managing media production environments.
What's my next step?