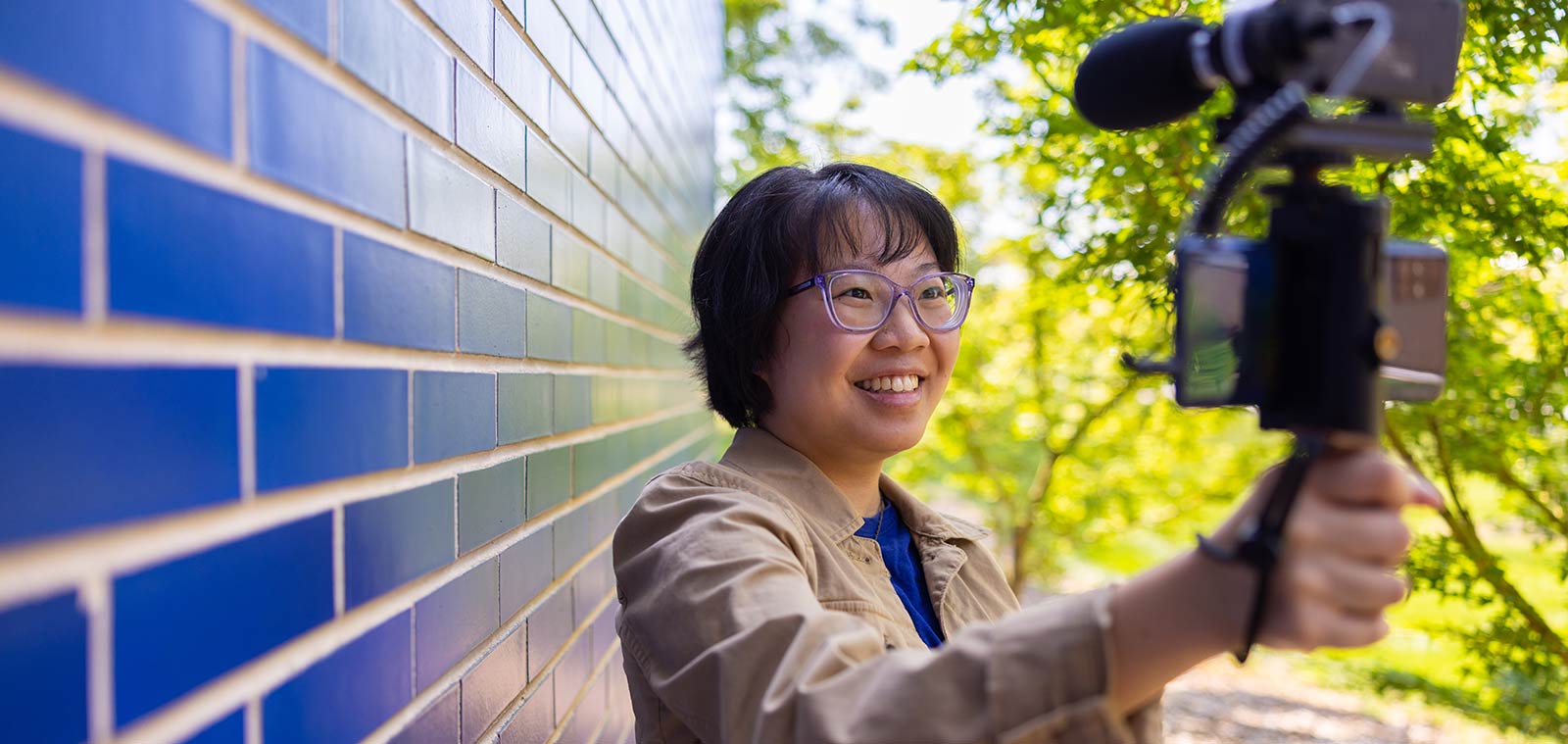 Multimedia Journalism
Bachelor of Science
Multimedia journalists are storytellers who work across many dimensions. They embrace the traditional tenets of journalism: objectivity, accuracy, credible sourcing and strong writing. But they tell their stories through some combination of text, images, sound, video and graphics.
The multimedia journalism program will prepare you to produce ethical journalism to serve our communities in our modern media world.
You'll learn to apply discernment and ethical principles to the stories you tell so that your work is marked by a biblical worldview, influencing the culture for Christ no matter which format of media you use.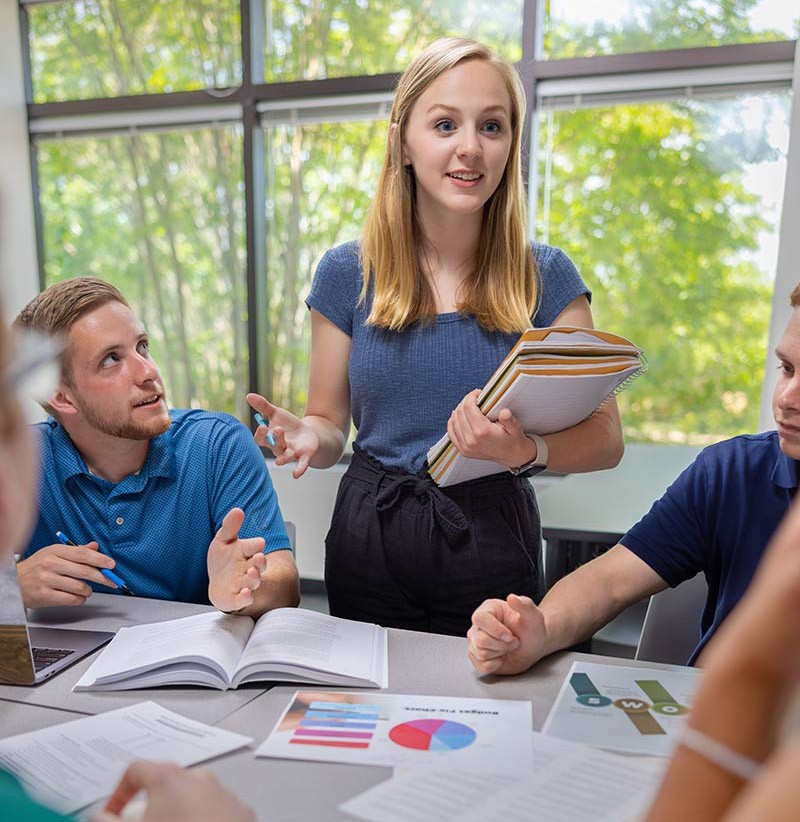 Program
In addition to experience with today's range of media opportunities, the multimedia journalism program offers you an individualized program based on your unique career goals. You will learn the essentials of journalism, multimedia production and public relations. Key courses include Introduction to Broadcasting, Media Writing, and Introduction to Public Relations.
Gaining hands-on experience with the tools and techniques of audio and video production combined with developing excellent writing and critical thinking skills will prepare you to produce content for the multimedia environment that consumers demand today. But you'll also learn to apply biblical principles as you develop projects, interview sources, and organize words, images, audio and video to tell compelling stories.
You will also have the opportunity to extend your classroom knowledge through involvement in Campus Media (The Collegian student newspaper, WBJU, and the Vintage yearbook) and in one or more internships. By your senior year, you will have actual experience and a complete portfolio of work samples to present to future employers.
Concentrations
You will have the opportunity to choose concentrations from three areas: multimedia production, journalism and public relations. You will also have room for additional electives outside of your concentration. For example, just a few of the electives that can complement your program are photography, political science and marketing.
BJU Core
The BJU Core will further prepare you to excel in what God has for your future, both in your career and in your personal life. You'll improve your skills in communication, organization and critical thinking through subjects such as English, philosophy, history and science.
In addition, your Bible courses will help you build a solid foundation in God's Word, and help you know what you believe and why—so you can minister to others and share with them the life-changing truth of the Gospel.
Ashley Blackstone, '05
Evening Anchor, ABC News 4
From the first day I walked into the department, I was surrounded by opportunities to learn and develop my broadcasting skills. Never once did I have to 'wait my turn.' The professors and staff always did everything to encourage me, guide me and help me pursue my dreams.

To this day, I still have relationships with the friends I made within the department. There is something incredibly special about this group of people.

I'll always be thankful for the bonds that were formed, but even more thankful for the broadcasting fundamentals that provided me with the chance to do what I love every single day.
Jobs
The multimedia journalism program at BJU opens the door to many career possibilities, including:
TV producer/reporter/editor
Radio host/producer/manager
Public relations specialist/strategist
Social media manager
Podcast producer
Event planner
Newspaper reporter/editor
Online/magazine writer
Corporate communications specialist/consultant
Content creator
Content marketing
Graduate Schools
Our graduates have been accepted into graduate schools such as:
Bowling Green State University
Clemson University
Columbia College
Drexel University
Eastern University
George Washington University
Regent University
Suffolk University
University of Oklahoma College of Law
University of South Carolina
Graduate Experience
Our graduates are ready to use what they've learned at BJU to serve God in whatever capacity He directs them. Our graduates have filled these positions:
TV news reporter, KFOR, Oklahoma City
Associate editor, Taste of Home magazine
Reporter, Greenville News, Greenville, S.C.
Public relations account executive, Jackson Marketing
News producer, KCCI, Des Moines, Iowa
Communications consultant, Atlanta
Vice president, Creative & Digital, VantagePoint marketing, Greenville, S.C.
Social media manager, Answers in Genesis
Associate editor, Los Angeles Police Protective League
Radio news reporter, KOMO, Seattle
Video producer, Greenville, S.C.
Photojournalist, WBNS-TV, Columbus, Ohio
Radio operations manager, WGTK radio, Greenville, S.C.
Freelance writer and editor
Career Support
BJU offers students a variety of ways to network with employers and organizations. A multitude of job opportunities are posted each year on Career Central, our online job board. In addition, more than 60 businesses and 150 Christian schools/mission boards/Christian organizations come on campus to recruit students through on-campus interviews and job/ministry fairs.
Career Services also helps students by holding seminars on resume preparation and interview techniques.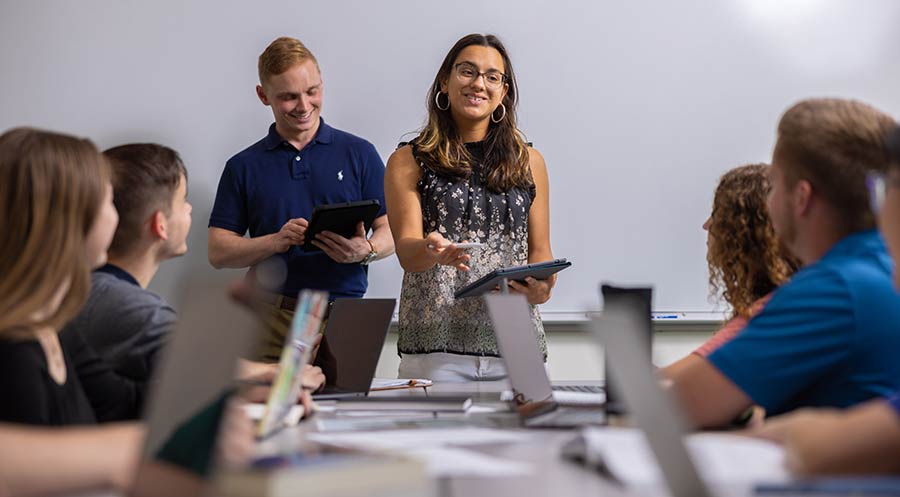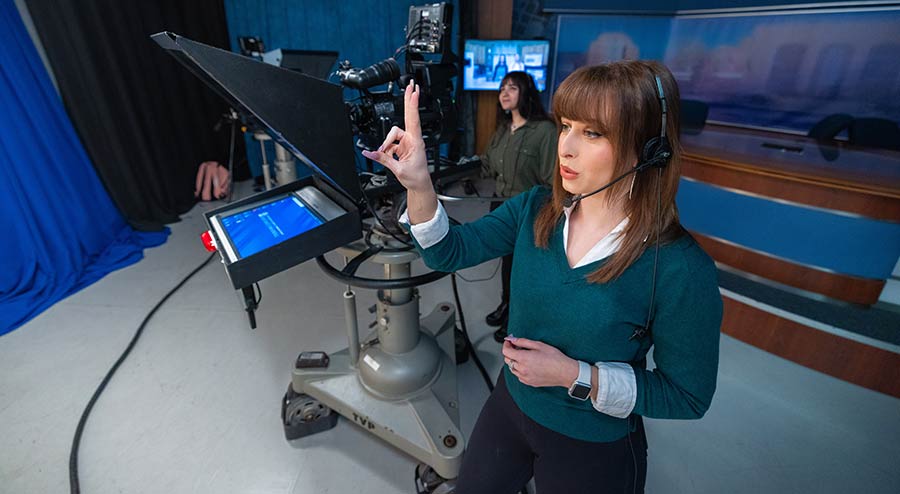 Senior Year
Hands-on experience is vital for an effective multimedia journalism education, and at BJU you'll have plenty of opportunities. Your senior year will culminate with two important experiences. One semester will be on campus and will be the Digital Newsroom. This is a capstone course where you apply all the skills and knowledge from your academic career and build an outward facing website with the content you create. This is perfect to send to a future employer.
The other semester of your senior year, you'll have the opportunity for an internship that's tailored to your area of interest. Our students have interned in a variety of fields, including radio, television, newspapers, magazines, social media, podcasting and public relations.
Extensive Media Facilities
Our media facilities, dedicated classrooms and faculty offices are housed in the Gustafson Fine Arts Center. Because everything is centralized, you'll have easy access to your faculty and your peers. You'll build camaraderie and have fun while you prepare for your future.
Along with use for class instruction, the facilities feature a fully functioning TV studio (including news set, weather chromakey and kitchen used for cooking shows) and associated control room, multiple radio and podcast studios, and a fully equipped office for the student newspaper staff.
Connecting with Professionals
You'll also have opportunities to attend a variety of workshops, seminars, and conferences in order to expand your experience and interact with media professionals. In addition, guest speakers share their expertise about trends in media and other job-related issues in classes and in Media Forums, department-wide meetings held each semester.
Faculty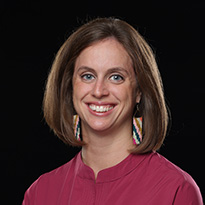 The faculty have more than 120 years of combined experience in many media-related fields, including journalism, TV and radio broadcasting, public relations, print publications, social media, and broadcast engineering.
1st Year
2nd Year
Journalism Elective (3 credits)
Electives (3 credits)
3rd Year
Journalism Elective (3 credits)
Journalism Elective (3 credits)
Electives (3 credits)
4th Year
Program
BJU Core
Elective
Program Goals
Each student will:
Articulate a philosophy of mass media that reflects a biblical worldview.
Write clearly and correctly, using the format(s) appropriate to the context of the media message.
Gather, evaluate and disseminate information in a variety of media environments.
Complete practical application of skills outside the classroom.
What's my next step?