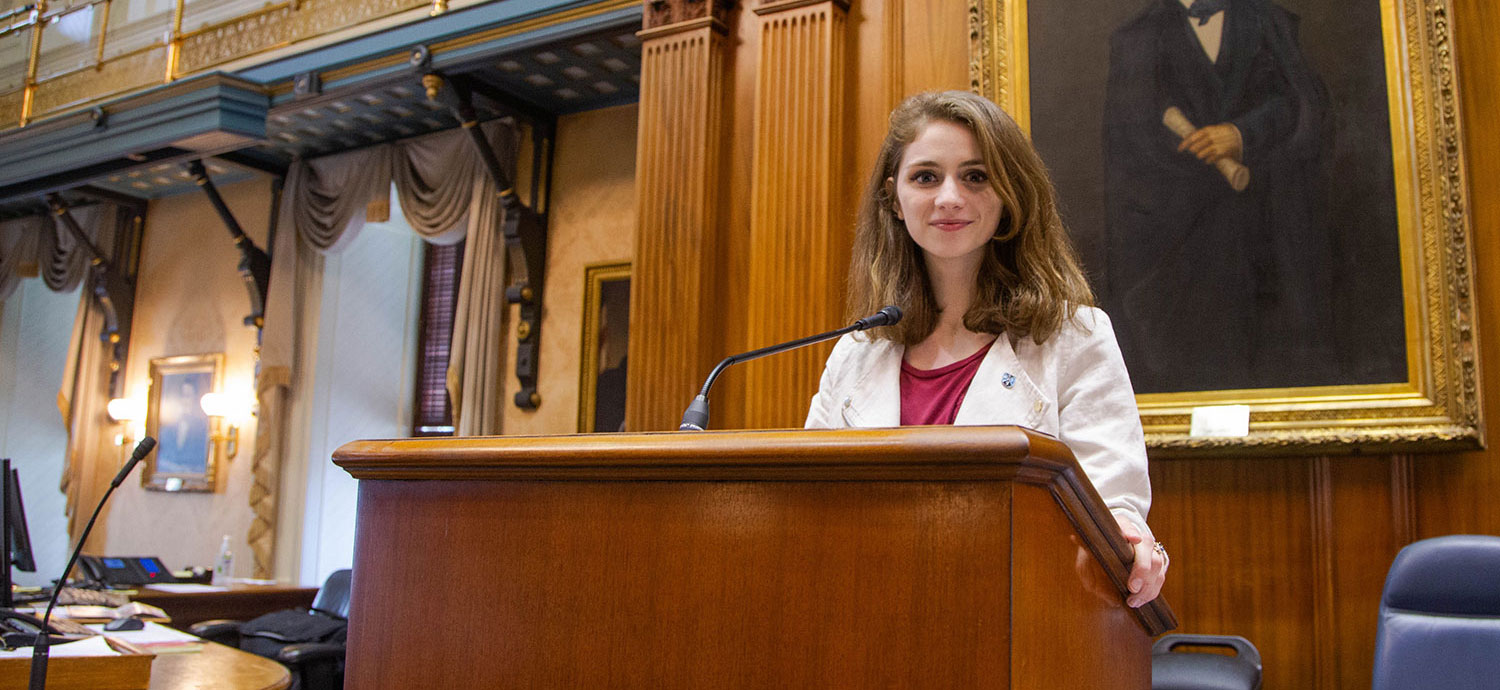 Political Science
Bachelor of Arts
Available with two concentration options
In this world, politics is the competition for power, prestige and resources. Christians who pursue political science need to be prepared to engage in this world as light and salt with the message of the Gospel.
The political science program at BJU will prepare you with the analytical skills, professional knowledge and biblical foundation to work effectively in the realm of politics and government.
Program
The political science program gives you a broad understanding of politics—from its organization and functions to how it impacts us and the world around us.
You'll be equipped with the knowledge of political theory, research methods, policy-making and constitutional law. In addition, courses such as International Relations, National Government and Comparative Politics round out your program and prepare you for a wide variety of careers.
Concentrations
American Government and Policy Concentration
This concentration provides foundational understanding of the institutions and forces that shape the U.S. system. And it gives insight into the political process and the making of public policy.
National Security and Foreign Policy Concentration
This concentration explores the many facets of U.S. policy within a global setting. It highlights diplomacy and strategic studies that will lead to understanding the issues involving the U.S. and international relations.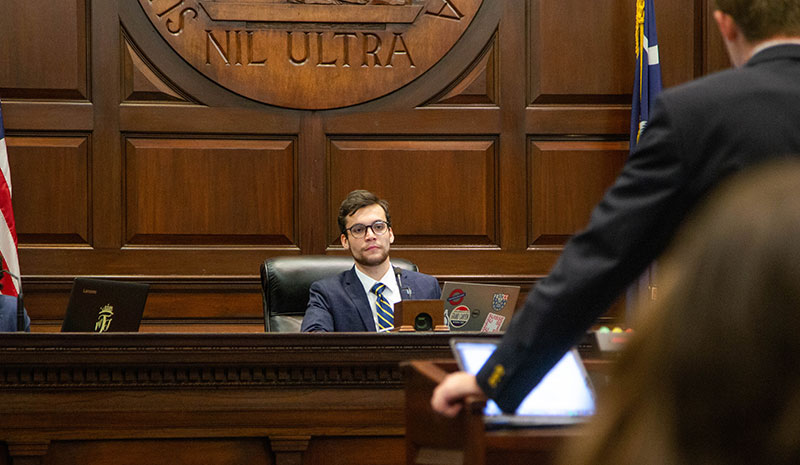 BJU Core
In all careers, the ability to adapt to change is essential to success. You'll take BJU Core courses, including a few in English, communication and the arts, so you can thrive in any job situation and build common ground with future contacts. Through Bible courses, you'll build a solid foundation on the truth of God's Word, so you can know what you believe, know why you believe it and share the good news of Jesus Christ with others.
Jobs
Campaign manager
Elected official
Government affairs director
Lobbyist
Policy analyst
Data analyst
Political consultant
Public relations specialist
Research analyst
Career Support
BJU offers students a variety of ways to network with employers and organizations. A multitude of job opportunities are posted each year on Career Central, our online job board. In addition, more than 60 businesses and 150 Christian schools/mission boards/Christian organizations come on campus to recruit students through on-campus interviews and job/ministry fairs. Career Services also helps students by holding seminars on resume preparation and interview techniques.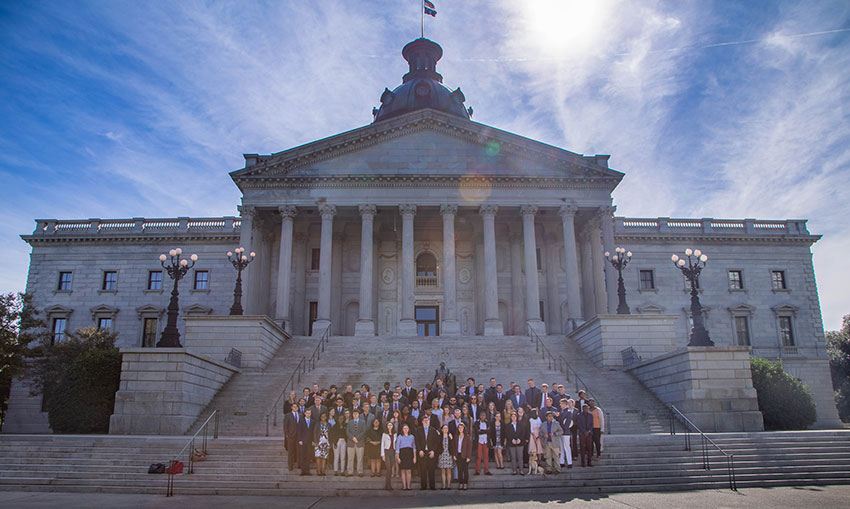 South Carolina Student Legislature
Each fall BJU's Student Legislature team meets 10 to 15 other teams from South Carolina colleges and universities. In Columbia, S.C. they form a student government by electing a governor and a legislature presided over by officers elected from among their members. Students introduce legislation and use their extemporaneous speaking abilities, persuasive powers and knowledge of current events to debate and pass bills they have written.
Community Service Council
Involvement in the community is an important part of the BJU experience. Many of our students take part in a variety of outreach opportunities, including the Community Service Council (CSC). The CSC is a student-led, student-driven organization that connects students with local businesses and communities. The CSC oversees events such as cleaning up the Greenville Zoo and local parks, sponsoring an on-campus blood drive and collecting funds for the Heart Fund or other charitable organizations.
Faculty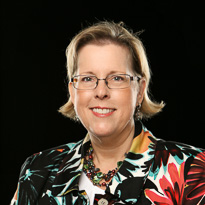 BJU's faculty brings extensive knowledge of their subjects and expertise in teaching to the classroom. Most have published articles and books and presented professional papers. All have a passion for equipping you to think biblically about past and current issues and to excel in your career.
1st Year
2nd Year
Political Science Elective (300/400) (3 credits)
World Language- (3 credits)
English or Writing Elective (3 credits)
World Language- (3 credits)
3rd Year
Political Science Elective (300/400) (3 credits)
World Language- (3 credits)
Political Science Elective (300/400) (3 credits)
World Language- (3 credits)
Electives (3 credits)
4th Year
Program
BJU Core
Elective
Program Objectives
Each student will:
Evaluate how groups and states compete for power and authority.
Communicate political concepts effectively through multiple channels.
Develop a system of political ethics based on scriptural truth.
What's my next step?