Sport Management
Bachelor of Science
Program Overview
Sports is a multi-billion dollar industry in the United States that continues to grow. Sport management in particular offers a multitude of opportunities, from marketing to tournament directing, from media relations to facilities management.
BJU's well-rounded sport management program will prepare you to excel in your chosen arena. You'll study coaching techniques and delve into the legal and ethical issues in sports. You'll learn to apply the principles of business to the sports industry—all through the lens of a biblical worldview. And you'll put into practice what you learn through an 80-hour practicum in the sport management field.
Your Future
Job Possibilities
You'll be prepared for a variety of jobs.
Athletic administration
Aquatic administration
Commercial sports club management
Community recreation
Recreational sports
Campus recreation
Health club management
Ticket management
Tournament management
Sports retailing
Sports camp management
Amateur sports agency operation
Career Support
BJU offers students a variety of ways to network with employers and organizations. A multitude of job opportunities are posted each year on CareerCentral, our online placement service.
In addition, over 60 businesses and 150 Christian schools/mission boards/Christian organizations come on campus to recruit students through on-campus interviews and job/ministry fairs. The Career Services office also helps students by holding seminars on resume preparation and interview techniques.
American sports is a $422 billion industry and growing.
(Plunkett Research)
Testimonials
Tessie Estrella, '16
God provided a job for me at the Kroc Center after college. I work in the sports department with homeschool P.E., helped start a youth soccer league, and do sports camps with the kids on their break from school. I am also coaching at a volleyball academy. I'm so glad that God has given me two jobs I enjoy and love to do.

The coaching/teaching sports classes I took at BJU prepared me to work with the kids; I know how to explain things so that they understand. Playing soccer for the Bruins allowed me to have a vast knowledge of the sport and pass that knowledge on to the younger kids.

I think the most valuable part at BJU was the work ethic that the teachers taught. They encouraged us to be willing to do anything. They taught us that the job you want may not come easily. You will have to work hard for it, but if you do you will succeed. They also emphasized being open to new opportunities, and how the majors don't just equip you for one thing, but a variety of avenues you can take within that major.
Learning Experience
Our sport management program gives you a solid foundation in various management positions and communication. In addition, plenty of hands-on experiences (including internship opportunities at businesses and colleges) will supplement what you learn in the classroom.
You'll coach, officiate, coordinate events, manage facilities—and that's just the beginning. The faculty members will guide you through these activities from your very first one so that you'll build confidence, expand your horizons and develop the ability to adapt and thrive in any professional situation that comes your way.
BJU Core
In the sport management field, it's essential for professionals to be able to communicate well with others. Through courses such as music, art, speech and literature, you'll learn more about people with different backgrounds and values and how to connect professionally, effectively and graciously.
And with courses in English, Bible and history, you'll learn skills in critical thinking through analyzing, evaluating, and synthesizing information and ideas. What's more, you'll grow your knowledge of God's Word and be better prepared to make a defense for the hope that is in you, with gentleness and respect.
Electives
You can choose from a variety of electives that will prepare you for the future that God has for you. One option is to minor in coaching—the courses that you take will prepare you for coaching in schools and administering community and church recreation programs. These courses will also give you a solid foundation for camp ministry or for work on the mission field. Additionally, you'll get some valuable experience through a coaching practicum.
Faculty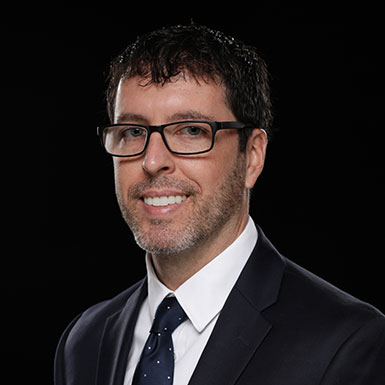 Tony Miller earned degrees in health, fitness, and recreation, secondary education and a doctorate in sports management. He is also the lifeguard manager and pool supervisor for the school's aquatics facility as well as an assistant coach and director of basketball operations for the BJU Bruins men's basketball team.
Courses/Objectives
1st Year
2nd Year
English or Writing Elective (3 credits)
3rd Year
4th Year
Program
BJU Core
Elective
Program Objectives
Each student will:
Communicate a sport management philosophy based on a biblical worldview.
Create a sport marketing plan.
Apply legal and ethical concepts to sport management.
Execute financial skills required in sport management.
Experience supervised, meaningful work in a sport-related organization based upon his or her desired future career.