Sports Management
Bachelor of Science
American sports is a $422 billion industry and growing — Plunkett Research
At its very root, management is God's idea. And God desires that His people be good managers. That's why the sports management program at BJU prepares you to excel, not only in the field of sports management, but also in every area of life.
You'll study the various facets of management and stewardship through the lens of Scripture, from wellness concepts to marketing and communication to sports theory. And more importantly, you'll learn how to apply the Word of God to your career, family life and relationships with your community for the glory of God.
Program
Our sports management program gives you a solid foundation in various management positions and communication. In addition, plenty of hands-on experiences (including internship opportunities at businesses and colleges) will supplement what you learn in the classroom.
You'll coach, officiate, coordinate events, manage facilities—and that's just the beginning. The faculty members will guide you through these activities from your very first one so that you'll build confidence, expand your horizons and develop the ability to adapt and thrive in any professional situation that comes your way.
BJU Core
In the sports management field, it's essential for professionals to be able to communicate well with others. Through courses such as music, art, speech and literature, you'll learn more about people with different backgrounds and values and how to connect professionally, effectively and graciously.
And with courses in English, Bible and history, you'll learn skills in critical thinking through analyzing, evaluating, and synthesizing information and ideas. What's more, you'll grow your knowledge of God's Word and be better prepared to make a defense for the hope that is in you, with gentleness and respect.
Electives
You can choose from a variety of electives that will prepare you for the future that God has for you. One option is to minor in coaching—the courses that you take will prepare you for coaching in schools and administering community and church recreation programs. These courses will also give you a solid foundation for camp ministry or for work on the mission field. Additionally, you'll get some valuable experience through a coaching practicum.
Jobs
We prepare you for a variety of job types, including:
Athletic administration
Aquatic administration
Commercial sports club management
Community recreation
Recreational sports
Campus recreation
Health club management
Ticket management
Tournament management
Sports retailing
Sports camp management
Amateur sports agency operation
Career Support
BJU offers students a variety of ways to network with employers and organizations. A multitude of job opportunities are posted each year on CareerCentral, our online placement service.
In addition, over 60 businesses and 150 Christian schools/mission boards/Christian organizations come on campus to recruit students through on-campus interviews and job/ministry fairs. The Career Services office also helps students by holding seminars on resume preparation and interview techniques.
Bob Jones University is blessed to have tremendous athletic facilities for students, faculty and staff to use. God has provided the University with state-of-the-art equipment and beautiful facilities, and we want to glorify Him through their use.
Certifications
Your exercise science education will prepare you to earn your certifications as a(n):
Red Cross First Responder
ASEP Coaching Principles Certificate
Internship Program
During your senior year, you'll have opportunity to apply your knowledge and skills in a professional setting. You'll choose from an area of study that interests you—such as sports organizations, event management and health and wellness—and then explore that field and learn valuable new skills.
You'll also develop professional contacts throughout this capstone experience, and gain 240 hours of excellent experience that will help you in your pursuit of graduate studies and job opportunities.
Davis Field House
This 90,000 square-foot facility houses three college-sized basketball courts or four volleyball courts, a large swimming pool, an indoor running track (1/7 of a mile), a fitness center, classrooms and offices. It can accommodate up to 4,000 spectators for the Bruins home games.
Alumni Stadium
The athletic fields feature four soccer fields, a 1/4 mile track for competitive and recreational running, two sand outdoor volleyball courts and an activity pavillion that covers two outdoor basketball courts. Alumni Stadium has a seating capacity of 4,500 spectators for Bruins home games.
Sports Teams
At BJU, intercollegiate and intramural athletics are designed as a platform for ministry. You'll have many opportunities to grow both professionally and personally as you participate in discipleship and training with the sports teams. You'll improve your skills within the sports environment, getting experience with student athletes and learning under experienced coaches and sports trainers.
Faculty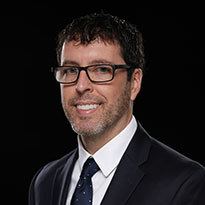 Our faculty bring to their classes many years of teaching experience on secondary and collegiate levels, as well as experience in the health and fitness training fields. They have been involved in community outreaches, such as sports camps in the U.S., China, the Philippines and Ivory Coast, and they use their skills in various professional capacities in the BJU Bruins athletics program.
Program Objectives
Each student will:
Apply ethical principles based on a biblical worldview to sports management settings.
Create a sports marketing plan.
Apply legal concepts to sports management.
Execute financial skills required in sports management.
Experience supervised, meaningful work in a sport-related organization based upon his or her desired future career.
Understand the learning processes and be able to demonstrate skill in using techniques in coaching.
What's my next step?