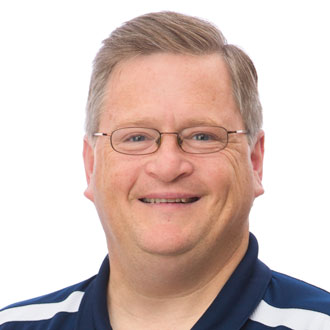 Former Student & Graduate Student Counselor
Hometown: Wilson, North Carolina
Undergrad Degree: Bible
Graduate Degree: Master of Divinity
What type of high school did you graduate from?
Public school
How have you grown over your years at BJU?
The Lord has allowed me to get a tremendous education in Bible and liberal arts and exposure to good things whether it be art, music, etc.
What sort of campus ministries were you involved in?
I went to Woodruff, S.C., on Friday nights and worked with a Bible club.
Any advice for incoming students?
Develop a consistent, thorough, and practical devotional life and have a heart devoted to the Lord (Ps. 119:9–11). There is nothing more important than your walk with the Lord. Your coming to a Christian university is a wonderful thing, but it is not enough for you. Only Christ is enough!
If you could visit 1 place, where would it be?
The Holy Land
Name 1 person you'd like to meet and why?
Paul. He is a hero of our faith! To meet Paul and to hear the stories he could tell of what he went through and how the Lord used him and showed Himself strong in his behalf would be incredible.
What are your hobbies or interests?
I do not have any real hobbies, but I do have a few interests. I like fire trucks, trains, and car washes! Strange, but true!
What's your favorite verse or Scripture passage?
One verse that I like is Philippians 3:10—"That I may know Him, and the power of His resurrection, and the fellowship of His sufferings, being made conformable unto His death."