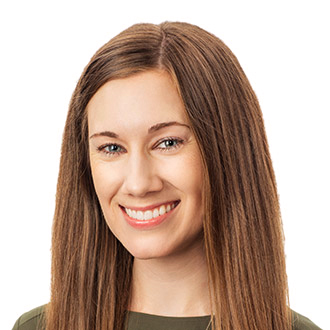 Hometown: Benson, N.C.
Undergrad Degree: Biblical Counseling
Grad Degree: Biblical Counseling
States: NC, TN
What type of high school did you graduate from?
Homeschool
Why did you choose BJU?
One of the biggest reasons I chose BJU was because I knew I would be pushed academically and spiritually. I knew that its friendly and God-centered environment would push me to be more like Christ and to love others. I remember coming down to visit for College Up Close and being very impressed with how kind and helpful everyone was. I also greatly appreciated the school's desire to prepare students well for their future roles. I knew that I would be challenged to strengthen my own skills as well as develop new ones that would benefit me for years to come.
How have you grown over your years at BJU?
One way I grew was in my role as a disciple group leader. I was challenged to push out of my comfort zone and learn how to better lead and serve others. I also grew in my appreciation of the arts while I was a student. The many different plays, choirs and concerts I attended helped me not only have an appreciation for but also an enjoyment of those types of things.
What was your favorite class in college?
One of my favorite classes was Fundamentals of Counseling. It was my first counseling class, so I loved learning more about how to help people with their struggles and how to encourage them. I also appreciated the class because I was challenged with the truth that I must counsel myself from God's Word before I counsel others. The class also strengthened my desire to help others and continue to pursue my degree in counseling.
What are your hobbies or interests?
I really enjoy sitting down with a good book, blanket and something warm to drink. I also enjoy the various plants I have in my apartment and would like to add more to my collection. I love sweets, so I like to do some baking every now and then. I have made cookies, scones and cheesecake. A goal of mine is to make French macarons one day.
What sort of campus ministries were you involved in?
I had the privilege of being a disciple group leader my junior and senior year. I was nervous at first, but God used it to grow me as a leader. I loved getting to spiritually encourage and fellowship with the girls in my discipleship group. God also used my fellow students to encourage and challenge me as well. He also used it to grow me and teach me how to be a faithful leader. I was involved in a juvenile detention center ministry my senior year. I enjoyed getting to minister to kids and teens that I normally would not have the opportunity to meet. God used that ministry to help me learn how to serve and love people who are different from me and in need of the gospel.
What's your favorite verse or Scripture passage?
My favorite verse is Isaiah 41:10. I was reminded of this verse when I graduated from high school. This verse has been a great source of encouragement in my life. When I begin to feel overwhelmed or worried, I remember the truths from this verse. God is always with me and cares about me. I do not have to be afraid because He will comfort and sustain me.
Any advice for incoming students?
Do not be afraid to try new things and reach out of your comfort zone. If you are interested in a student organization, campus ministry or other extracurricular activities, then go for it! You never know how God is going to use it in your life now and in the future. I would also say be a diligent student but also be sure to set aside time for fun things as well. This is the time to develop good friendships with others. I would also highly encourage new students to find someone who will encourage and keep them accountable spiritually. Life gets busy at college, so making sure you set aside time to spend with God is very important.