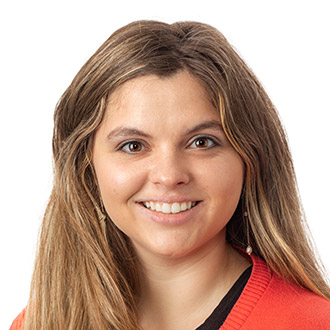 Hometown: North Lawrence, Ohio
Undergraduate Degree: Interdisciplinary Studies
States: NY, OH, PA, WV
What type of high school did you graduate from?
Homeschool
How have you grown over your years at BJU?
I grew in so many ways since coming to BJU. The first that comes to mind is spiritually. God really stretched, grew and deepened my relationship with Him—through friends, classes, professors and chapel. I also grew socially through my friendships with students from all over and through the many leadership opportunities I was involved in. And I also grew academically through classes, professors, artist series and professional relationships and interactions.
What was your favorite class in college?
Wow! This is a hard question because I'm one of those people that loves to learn, so I enjoyed almost all my classes. I love history, so any of my classes that had a historical element I loved. But also, some of my favorite classes were because the teacher was incredible! My top favorite classes would be History of Civilization, American Literature 1600-1800, Essential Science and Criminal Justice Ethics.
What sort of campus ministries were you involved in?
I was involved in several campus ministries, including visiting nursing homes, juvenile detention centers and homeless shelters. I also worked in the dorms as a group leader, resident assistant and mentor.
What are your hobbies or interests?
I enjoy running, reading, history, gardening, hiking, traveling, hot drinks, cooking and playing with puppies!
Name 1 person you'd like to meet and why?
William Wilberforce. He was a Christian MP in the House of Commons in England. He worked tirelessly to abolish the slave trade in England and to reform society. He is one of my personal heroes.
Any advice for incoming students?
Get involved with as much as you can. You never know what new opportunities you may experience and develop a love for. Also, learn to say no. There are so many opportunities at college that it can be overwhelming. Pick a few that you want to concentrate on, and don't feel bad for saying no to others.
What's your favorite verse or Scripture passage?
I have many favorite verses and passages, but I would have to say Isaiah is my favorite Old Testament book, and Galatians is my favorite New Testament book.