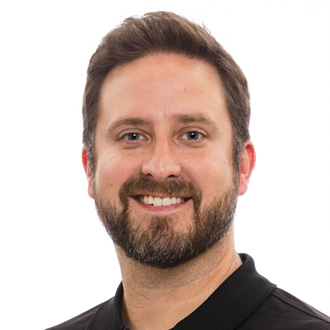 Hometown: Andover, Massachusetts
Undergrad Degree: Bible
Grad Degree: Master of Divinity
States: CT, DE, MA, MD, ME, NH, NJ, RI, VA, VT
What type of high school did you graduate from?
Christian school
Why did you choose BJU?
BJU was the place that I felt would best prepare me for the ministry of teaching and preaching God's Word. Throughout my life, I have been greatly influenced by pastors, teachers and evangelists who have received their education from BJU, and I wanted to have that kind of impact on the lives of others.
How have you grown over your years at BJU?
I can boil down the journey of growth in my time at BJU with one word: involvement. Every opportunity that I was able to seize introduced me to life-long friends, compassionate mentors, worldwide travel, life-altering ministry, public performance, professional development and a host of other benefits that have shaped me into the man I am today.
The successes I have experienced as a husband, father, pastor, teacher, administrator, counselor and coach have come directly because of the people and program at BJU.
What was your favorite class in college?
I thoroughly enjoyed my biblical counseling class. It was not only a foundationally doctrinal study of God's Word, but was instantly applicable to situations in my own life. It was also extremely helpful in preparing me to provide biblical support and hope for those facing personal struggles.
What are your hobbies or interests?
I enjoy listening to music, overanalyzing movies, and I will at least attempt to play any sport that exists. But if I had to pick favorites, I specifically enjoy soccer, basketball, volleyball and golf.
What's your favorite verse or Scripture passage?
During a very difficult time in my life, I discovered Philippians 1:20 which constantly reminds me that both life and death are about legacy and influence. What we do for God's glory in life reverberates far into the future after we are gone.
Any advice for incoming students?
Get involved in as many opportunities as possible! There is so much to do here. Play sports, try out for a choir, audition for a play, volunteer in the community, go on a mission trip, hang out with friends, run for a leadership position, work in a local church—the opportunities are endless!