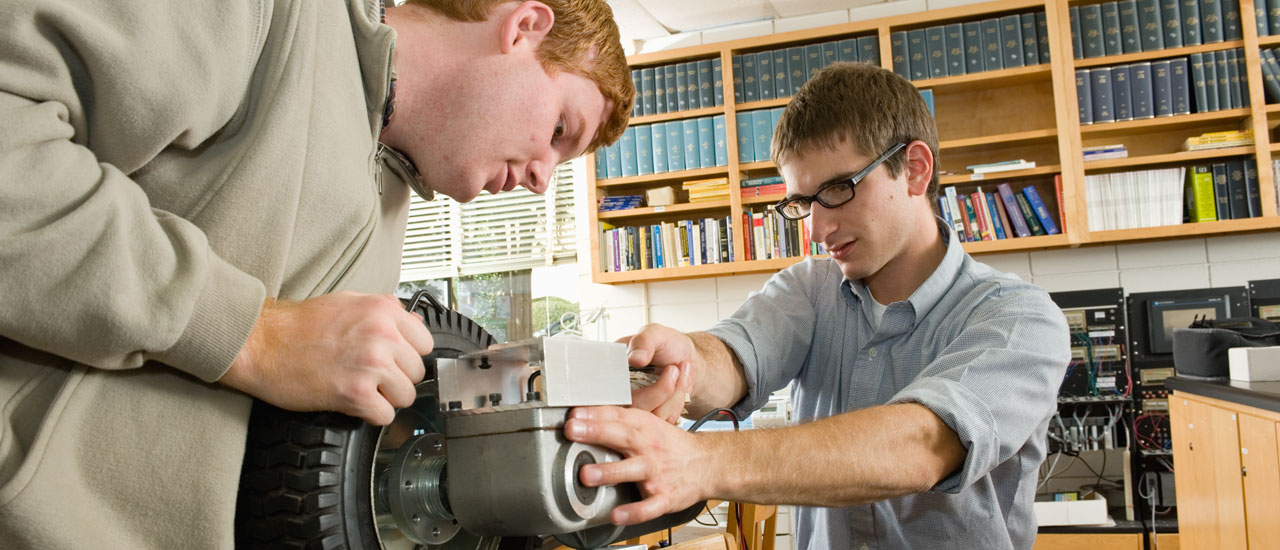 Engineering
Bachelor of Science
Our students have a 90% pass rate on the Fundamentals of Engineering exam.
Are you curious about how things work? Do you like solving problems? Do you enjoy science and math? If so, then perhaps God has equipped you to pursue a career in engineering.
As a Christian engineer, you can have a fascinating career with endless opportunities to explore complex problems, develop innovative solutions and meet human needs as you carry out God's commission to be a steward of the earth in a fallen Creation. And with the emergence of new fields such as nanotechnology, mechatronics, bioengineering and alternative energy, the opportunities to make a positive impact in our world are only limited by your own creativity.
BJU's engineering program combines a quality ABET-accredited general engineering program, the BJU Core and one of five concentrations to prepare you for a successful engineering career in the 21st century.

Our engineering program is accredited by the Engineering Accreditation Commission of ABET.
Preparing to Study Engineering
Take as much math and science as you can in high school.
Take the ACT. For best results, take it soon after your last math class. If your ACT math score is below 30, you will need to prove your math ability on a placement test or you will need to take remedial math classes.
If you are weak in math, consider taking a math class during the summer before you come to college.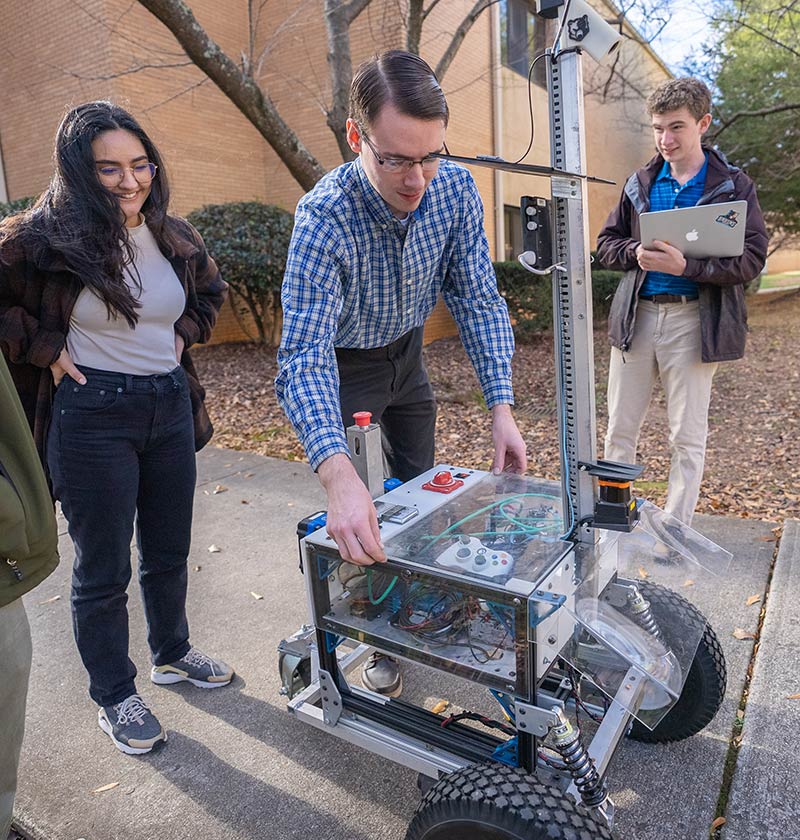 Program
Because engineering is a constantly changing discipline, you need more than just current technical knowledge to succeed. Rather, you need to be systematically taught how to think and how to learn on your own. Our engineering program offers you a broad foundation with core engineering and math classes including Statics, Materials, Circuits and Control Systems.
Design skills are emphasized throughout the curriculum and culminate in two senior design experiences. You will design and build a complex system such as an autonomous vehicle, a steel bridge or a nanosatellite as part of a large interdisciplinary design team, and you will also complete a solo design project.
When you graduate from our program, you will be prepared for entry-level jobs in your chosen discipline or for further study in other disciplines. You will also take the Fundamentals of Engineering exam, which is an important first step toward licensure as a professional engineer.
Freshman Weather Balloon Project
Concentrations
BJU's engineering program allows you to focus 15 credits on engineering electives on one of the engineering concentrations. The first-year curriculum is the same, so you are not locked into the concentration you choose. It is easy to change later.
Aerospace Engineering: Aerodynamics, Aerospace Propulsion, Operating in the Space Environment
Civil Engineering: Structural Analysis, Structural Design, Geotechnical Engineering, Hydraulic Engineering, Environmental Engineering
Computer Engineering: Microprocessor Interfacing, Computer Systems, Computer Science II, Data Structures, Computer Network Fundamentals
Electrical Engineering: Electromagnetics, Electronics, Electric Machinery, Linear Integrated Circuits, Microprocessor Interfacing, Computer Systems
Mechanical engineering: Dynamics, Computer Aided Design, Thermal-fluid Sciences, Electric Machinery, Thermodynamics
BJU Core
Broad life skills and interdisciplinary engineering are increasingly important for the 21st-century engineer. There is a growing demand for engineers to be good writers, communicators and team players. As part of your BJU education, you will take the BJU Core, a unique combination of liberal arts and Bible courses that grows your faith and develops these essential skills.
By being exposed to a broad range of subjects, you will develop important collaboration skills as you interact with others across a wide array of majors. Courses include English, speech, philosophy, economics and more.
Electives
If you have the time and interest, you may add technical writing and extra engineering and math electives to further enhance the core program.
Jeremiah Bauman, '13
Mechanical design engineer for LuK
I could not be an engineer without the ability to learn. As an engineer, learning does not stop once you have graduated. The education I received at BJU did an excellent job of teaching me how to understand and interpret information. But more than that, it taught me how to research and understand new concepts I have never been exposed to.

Mechatronics was the class that taught me the most about what it means to be an engineer. It took much of the theory I had learned during the previous three years of engineering school and showed me how to apply it to everyday engineering applications. As a practicing engineer, I use what I learned in Mechatronics more than any other class.

The most critical project I performed during my undergraduate degree was my senior design project. I learned many lessons that have transferred into my professional career. I learned the importance of tolerances, manufacturability, materials, material processes, and incorporating purchased components. I also learned skills involving time management, patents, costing and determining market demand.
Jobs
Design engineer
Test engineer
Project engineer
Validation engineer
Quality engineer
Applications engineer
Graduate Schools
Our program qualifies you for entry-level jobs in any of the five disciplines listed, but there is a growing need for additional education beyond a bachelor's degree in engineering. Both the National Council of Examiners for Engineering and Surveying (NCEES) and the National Academy of Engineering (NAE) have recommended requiring a master's degree for obtaining an engineering license in the future. That's why we encourage you to continue your education after BJU if you are able.
Our engineering graduates have gone on to a number of graduate schools, including:
Clemson University
Purdue University
University of California, Santa Cruz
University of Minnesota
University of Texas at Austin
University of Arkansas
University of Alabama
Georgia Institute of Technology
Graduate Experience
Our track record speaks for itself: God has allowed engineering graduates to excel in a wide range of settings.
Mechanical Engineer, Mercer Engineering Research Center, Ga.
Electrical Engineer, McAlister Design, Greenville, S.C.
Computer Engineer, Raytheon Company, Mass.
Electrical Engineer, BAE Systems, Pa.
Electrical Engineer, Occidental Permian Ltd, Texas
Technologist, Rockwell Collins
Mechanical Engineer, Concurrent Technologies Corporation, Pa.
Mechanical Engineer, RMCI Inc., Ala.
Career Options
Engineers are needed in a vast number of fields and positions. Our graduates have the knowledge and skills necessary for entry-level positions related to their engineering discipline. They are also well equipped to enter graduate school to study other branches of engineering. With the solid foundation laid by BJU's engineering program, graduates have a wealth of career options to pursue.
Career Support
BJU's Career Services office helps both students and alumni through career advising, resume preparation, job search assistance, recruitment conferences and more.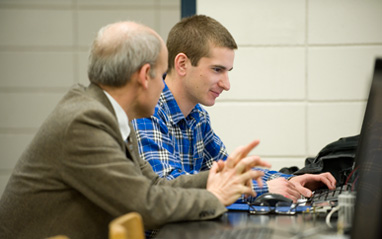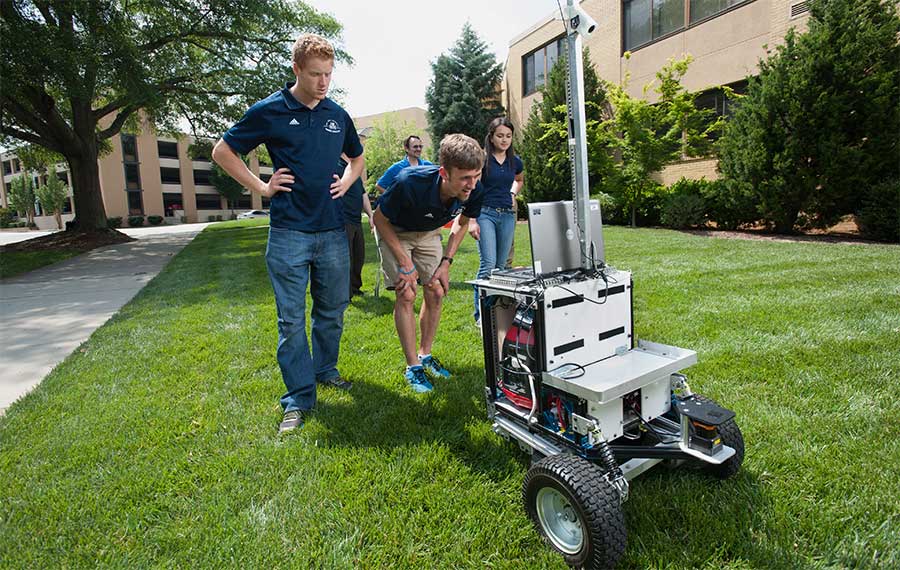 Bruins Robot Team
Each year the senior engineering students at BJU design and build a robot for entry into the Intelligent Ground Vehicle Competition. About 40 universities from around the world compete each year. The BJU team has qualified every year and has placed as high as fifth. Full details about the competition and results from previous years are available from IGVC.
A second robot team is open to all students regardless of their major. This team builds a second robot and also competes at IGVC. It is a great warm-up for underclassman engineering students looking to do well in the competition their senior year.
Senior Design Project
Each engineering student has two capstone design experiences.
First, you will participate in a large design team on a complex engineering project such as an autonomous vehicle (electrical, computer, and mechanical engineering), a steel bridge (civil engineering) or a nanosatellite (aerospace engineering). The team engineering experience is crucial to prepare you for the engineering workplace where you often collaborate with other engineers.
Then you will complete an individual design project. You will choose the project, and complete the whole design process yourself from start to finish. Here you prove to yourself and to future employers that you have what it takes to be a design engineer.
Recent projects include a scrolling digital wall display, a high-altitude weather balloon data collection system and a computer controlled X-Y machining table.
Faculty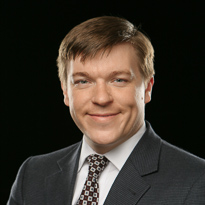 Our engineering professors bring more than 50 years of combined teaching experience to the program. Nearly all hold PhDs in engineering, one is a licensed professional engineer, they were granted three patents, and they have a combined 45 years of industry experience.
All are participants in the BJU Summer Institute in Teaching Science and are dedicated to the highest quality education possible. Physics, chemistry and math faculty teach the related courses in their disciplines.
Sample Course Outline
Objectives and Outcomes
The BJU Engineering Department expects that graduates will within a few years of graduation
Possess and maintain technical competency in applying science, math, and technology to solve human needs and problems.
Pursue a fulfilling career including
working in industry, research, or academia;
further graduate study; or
becoming a licensed Professional Engineer
Be well-rounded individuals who communicate effectively, work well with others, and understand the impact of their work in a global and social context.
Pursue a life of Christlike character within a biblical worldview.
Annual Student Enrollment and Graduation Data
| Academic Year | Enrolled Freshmen | Enrolled Sophomores | Enrolled Juniors | Enrolled Seniors | Total Enrolled* | Degrees Awarded** |
| --- | --- | --- | --- | --- | --- | --- |
| 2011–2012 | 22 | 20 | 18 | 9 | 69 | 8 |
| 2012–2013 | 32 | 16 | 20 | 19 | 87 | 16 |
| 2013–2014 | 30 | 21 | 13 | 19 | 83 | 13 |
| 2014–2015 | 37 | 20 | 16 | 15 | 88 | 10 |
| 2015–2016 | 33 | 23 | 22 | 18 | 96 | 8 |
| 2016–2017 | 34 | 16 | 17 | 26 | 93 | 17 |
| 2017–2018 | 28 | 27 | 15 | 21 | 91 | 13 |
| 2018–2019 | 28 | 23 | 18 | 20 | 89 | 19 |
| 2019–2020 | 27 | 26 | 14 | 27 | 94 | 18 |
| 2020–2021 | 34 | 23 | 16 | 18 | 91 | 19 |
| 2021–2022 | 45 | 21 | 22 | 20 | 108 | 13 |
| 2022–2023 | 50 | 22 | 31 | 27 | 130 | 14 |
| 2023–2024 | 37 | 39 | 26 | 31 | 133 | 17 |
*Fall semester enrollment
**Academic year includes degrees awarded between September and August
What's my next step?