Rooted & Grounded: Cultivating Christlike Men
The BJU Ministry Class invites you to the Rooted and Grounded conference. You'll hear speakers like Dr. Sam Horn, Pastor Steve Sindelar, Dr. Nathan Crockett, and Pastor Michael Conn who will challenge and encourage you. And you'll meet other Christian guys and have some fun!
Would you appreciate an opportunity to ask hard questions on practical issues like staying pure, wholesome use of the Internet, keeping your cool, or standing up for what you believe when no one else is? Do you want to connect with college guys and men who are investing their lives in youth ministry?
Then come join us for Rooted and Grounded. Plus we'll have great food and games.
Who should attend?
Rooted and Grounded is open to young men in 9th–12th grade as well as pastors, fathers and male sponsors.
Location
Conn Farms
13798 Blessing Chapel Rd.
Jeffersonville, Ohio
Questions?
(864) 242-5100, ext. 4208
Previous Conference Archive
Speakers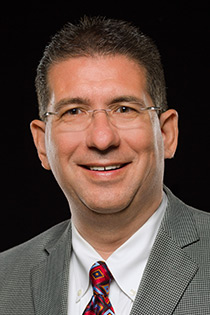 Sam Horn
Vice President, Bob Jones University
Dr. Sam Horn was raised in South Texas and met his wife, Beth, before they became students at Bob Jones University where he earned his BA and MA degrees in Bible, and his PhD degree in New Testament exegesis. Sam also earned a DMin degree from The Master's Seminary. Sam and Beth have 2 children, Robert (18) and Ashton (10).
Dr. Horn currently serves as vice president for ministerial advancement at Bob Jones University. He is especially burdened for and committed to discipling, mentoring and developing servant-leaders.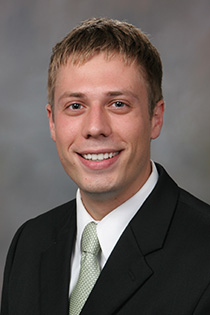 Steve Sindelar
Youth Pastor, Grace Church of Mentor
Pastor Steve grew up in Mentor, attending both public and Christian schools. He graduated with a BA in Bible and an MA in pastoral studies. Before joining the staff at Grace Church, he was the assistant to the president at Bob Jones University.
Pastor Steve oversees the Youth Ministry and Administration of Grace Church of Mentor.
Steve married Charla in June 2009. Together they minister to the teens at Grace through counseling, one-on-one discipleship, youth events and serving opportunities. Steve is passionate about God's transforming work in souls and especially loves to see God's work in the hearts and minds of young people.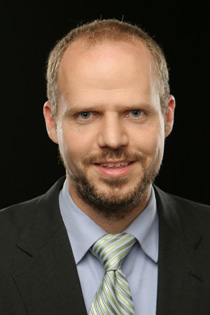 Nathan Crockett
Director of Ministry Training, Bob Jones University
Nathan Crockett serves as the director of ministry training at BJU. He teaches undergraduate Bible classes at BJU and has served as a youth pastor and interim pastor. He regularly preaches at churches and teen camps and loves the outdoors. Nathan is married to Abigail (formerly Minnick), and they have 3 young children and 3 dogs.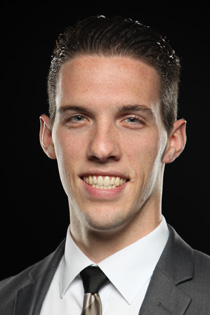 Michael Conn
Michael Conn comes from the farming country of southwestern Ohio with a heart set on reaching the next generation of local church leaders. He describes himself as a relational person and loves finding areas of outreach into a community by rubbing shoulders with people.
He recently finished a master of arts in ministry from Bob Jones University this past May and will be a full-time pastoral intern at Calvary Bible Church in Columbus, Ohio, for one year starting this fall. He married his lovely bride, Irene, on June 6 and eagerly anticipates the ministry opportunities that lay ahead.
Saturday
| | |
| --- | --- |
| 10 a.m. | Registration/Welcome and Theme Introduction |
| 11 a.m. | Session I —Dr. Nathan Crockett |
| Noon | Lunch/Skits/Music |
| 1 p.m. | Activities and Tournament |
| 2 p.m. | Session II — BJU Ministry Class Member |
| 3 p.m. | Split Sessions — BJU Ministry Class Members |
| 4 p.m. | Session III — Pastor Steve Sindelar |
| 5 p.m. | Session IV — Dr. Sam Horn |
Conn Farms
13798 Blessing Chapel Rd.
Jeffersonville, Ohio