Rooted & Grounded: Cultivating Christlike Men
February 6-7
The BJU Ministry Class invites you to the Rooted and Grounded conference. You'll hear speakers like Dr. Sam Horn, Dr. Ron Allen and Pastor Mike Knight, who will challenge and encourage you. And you'll meet other Christian guys and have some fun!
Would you appreciate an opportunity to ask hard questions on practical issues like staying pure, wholesome use of the Internet, keeping your cool, or standing up for what you believe when no one else is? Do you want to connect with college guys and men who are investing their lives in youth ministry?
Then come join us for Rooted and Grounded. Plus we'll have great food and games.
Teens will stay in the church gym. Dads/youth pastors can stay with members of Bible Baptist Church or make their own arrangements.
Who should attend?
Rooted and Grounded is open to young men in 9th–12th grade as well as pastors, fathers and male sponsors.
Location
Bible Baptist Church
2724 Margaret Wallace Rd.
Matthews, NC 28105
Questions?
(864) 242-5100, ext. 4208
Previous Conference Archive
Session Speakers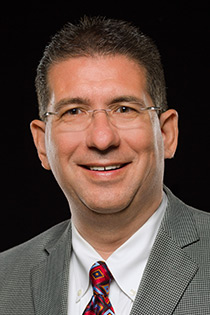 Sam Horn
Vice President, Bob Jones University
Dr. Sam Horn was raised in South Texas and met his wife, Beth, before they became students at Bob Jones University where he earned his BA and MA degrees in Bible, and his PhD degree in New Testament exegesis. Sam also earned a DMin degree from The Master's Seminary. Sam and Beth have 2 children, Robert (18) and Ashton (10).
Dr. Horn currently serves as vice president for ministerial advancement at Bob Jones University. He is especially burdened for and committed to discipling, mentoring and developing servant-leaders.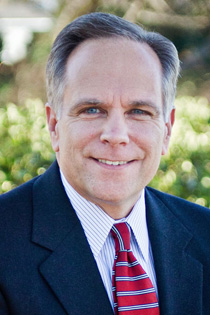 Ron Allen
Senior Pastor, Bible Baptist Church
Dr. Ron Allen serves the Lord as pastor of Bible Baptist Church in Matthews, North Carolina, where he has been since 1997. In addition to pastoring, Pastor Allen also serves on the adjunct faculty of Bob Jones University as well as on the boards of Fundamental Baptist Fellowship International and Baptist World Mission.
He and his wife, Janice, have been married for 31 years and have 4 children and 2 grandchildren.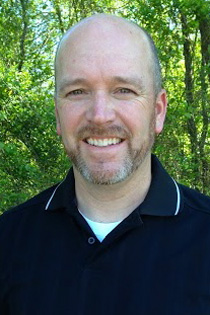 Mike Knight
Pastor, Community Baptist Church
Pastor Mike Knight is the pastor of Community Baptist Church in Garner, North Carolina. After serving 5 years as the outreach pastor in a large church in Downers Grove, Illinois, and serving 6 years as the associate pastor of Bible Baptist Church in Matthews, North Carolina, in 2006 Mike and his family moved to Garner to start Community Baptist Church.
God has richly blessed this young congregation with strong attendance, many new converts and 31 acres of prime, undeveloped real estate. Pastor Knight and his wife, Nancy, have a heart to see people saved and discipled. God has blessed Mike and Nancy with 3 children.
Workshop Speakers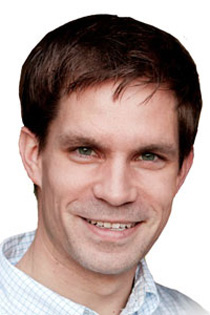 Jonathan Threlfall
Youth Pastor, Bible Baptist Church
Jonathan Threlfall has served as youth pastor at Bible Baptist Church since 2008. He earned his MA in Bible from Bob Jones University and is currently pursuing a PhD in apologetics and worldviews. Jonathan and his wife, Christa, have 3 children.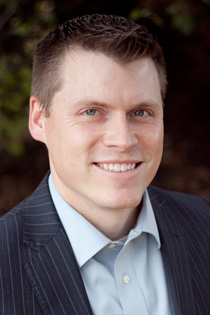 Marshall Fant IV
Associate Pastor, Harvest Baptist Church
Marshall Fant IV was born in Anderson, South Carolina, and moved to Rock Hill, South Carolina, at age 12 when his father became pastor of Harvest Baptist Church. Called to preach following his freshman year at Clemson University, Marshall transferred to Bob Jones University and finished with at bachelor of arts in Bible in 2007. Marshall worked for 3 summers at The Wilds of North Carolina where he met his wife, Jenna. They were married in 2007.
Marshall completed his master of arts in Bible from Bob Jones University Seminary in 2009 and his master of divinity from Calvary Baptist Theological Seminary in Lansdale, Pennsylvania, in 2014. Marshall and Jenna have 2 children: Nelson (3) and Dottie (2). Marshall has served as the associate pastor at Harvest Baptist Church in Rock Hill, South Carolina, since 2009. He currently focuses on youth, outreach, music, preaching, teaching, and the church's Bible Institute program.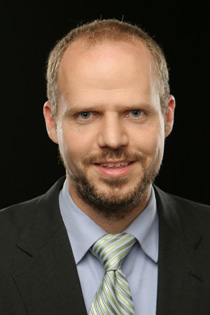 Nathan Crockett
Director of Ministry Training, Bob Jones University
Nathan Crockett serves as the director of ministry training at BJU. He teaches undergraduate Bible classes at BJU and has served as a youth pastor and interim pastor. He regularly preaches at churches and teen camps and loves the outdoors. Nathan is married to Abigail (formerly Minnick), and they have 3 young children and 3 dogs.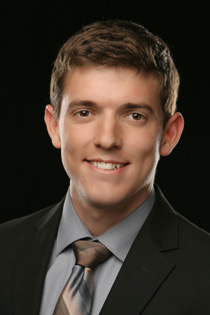 Aaron Berry
Grad Student, Bob Jones University
Aaron Berry is currently pursuing his master of arts in theological studies from Bob Jones University, where he also finished his bachelor of arts in Bible. He is from northwestern Ohio, and proudly calls himself an Ohio State Buckeyes fan.
Aaron has worked at The Wilds Christian Camp in North Carolina for 2 summers as a counselor and 2 summers as a lead counselor, and is looking forward to marrying his fiancée, Hanna, this summer and pursuing pastoral ministry in the future.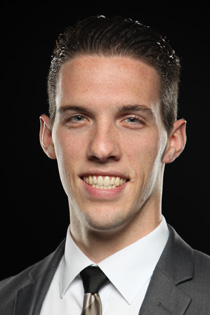 Michael Conn
Grad Student, Bob Jones University
Michael Conn comes from the farming country of southwestern Ohio with a heart set on reaching the next generation of local church leaders. He describes himself as a relational person and loves finding areas of outreach into a community by rubbing shoulders with people.
He finished a bachelor of arts in Bible from Bob Jones University in 2013 and eagerly anticipates future pastoral work with his bride-to-be, Irene. Michael is currently working on the completion of a master of arts in ministry with a concentration in pastoral studies.
Friday
| | | |
| --- | --- | --- |
| 5-6 p.m. | Registration | Gym |
| 5-6 p.m. | Chick-fil-A catered Dinner | Gym |
| 6:15 p.m. | General Session: Sam Horn | Auditorium |
| 7:15 p.m. | Break | |
| 7:30-8:30 p.m. | General Session: Ron Allen | Auditorium |
| 9-11 p.m. | Capture the Flag | |
| 11 p.m. | Showers/Prepare for Bed | |
| 11:30 p.m. | Lights out | |
Saturday
Time
Event
Location
8 a.m.
Rise and Shine! (Showers available)
8 a.m.
Coffee
Lobby
9 a.m.
Workshops

Conquering the Internet: Aaron Berry
Conquering Anger: Marshall Fant IV
Conquering Peer Pressure: Jonathan Threlfall



9:35 a.m.
Break
9:45-11 a.m.
Brunch
Gym
11:45-11:50 a.m.
Workshops

How to Memorize Scripture: Michael Conn
How to Read Your Bible: Nathan Crockett
How to Establish a Prayer Life: Mike Knight



11:50 a.m.
Break
12:15 p.m.
General Session: Mike Knight
Auditorium
1 p.m.
Snacks
1:40-2:15 p.m.
Workshops

Embracing Manhood: Marshall Fant IV
Using Your Spiritual Gifts: Jonathan Threlfall
Recognizing the Call to Ministry: Ron Allen



2:30 p.m.
General Session: Sam Horn
Auditorium
3:30 p.m.
Conference End