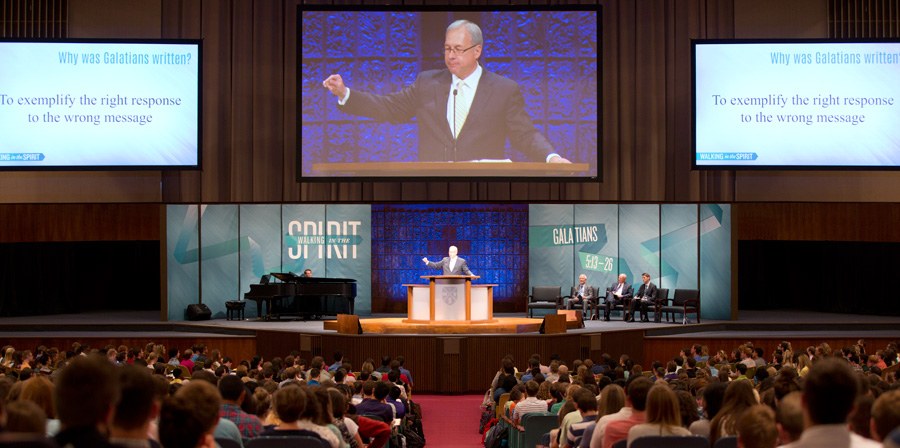 An essential part of the BJU experience, chapel is a time for the university community to gather together around God's Word. Through faithful preaching and teaching, you'll be challenged inspired to know, love and serve God with all of your life.
Chapel meets in the Founder's Memorial Amphitorium Monday through Thursday at 11 a.m. Guests are welcome to attend.
2014-15 Semester Themes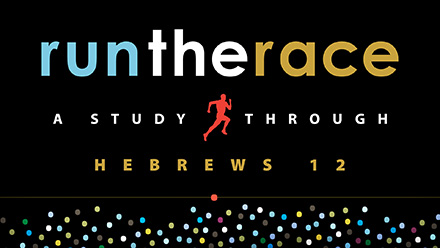 Run the Race
President Steve Pettit will preach sermons related to the semester's discipleship theme, Run the Race. In this study of Hebrews 12, we will be encouraged to stay the course, exploring the importance of perseverance in the life of a believer. We will also look into how God expresses His love to His children, including both His controlled and purposeful chastening as well as His intentional and overwhelming kindness.
Looking unto Jesus
Members of the BJU Bible faculty along with special guest speakers will present messages related to the semester's doctrinal theme, Looking unto Jesus. Building out of Hebrews 12:2, this study will follow the pattern of Jesus' conversation with the disciples on the road to Emmaus shortly after His resurrection and focus our attention on seeing Jesus in the Old Testament. We look forward to this series knowing that any time Christ is lifted up, our faith is built up.
Webcasts
Throughout the year, we will be webcasting chapel services that are focused on our two semester themes. If you aren't able to watch live, past messages are available on demand.
Schedule
The schedule will be available at the beginning of the semester.
Recent Messages
Loading recent messages…
Listen to more sermons at SermonAudio.com.
Want a message on CD? Contact the Bruins Shop at 1-800-252-1927 or by email. Messages are $2.50 plus shipping/handling.