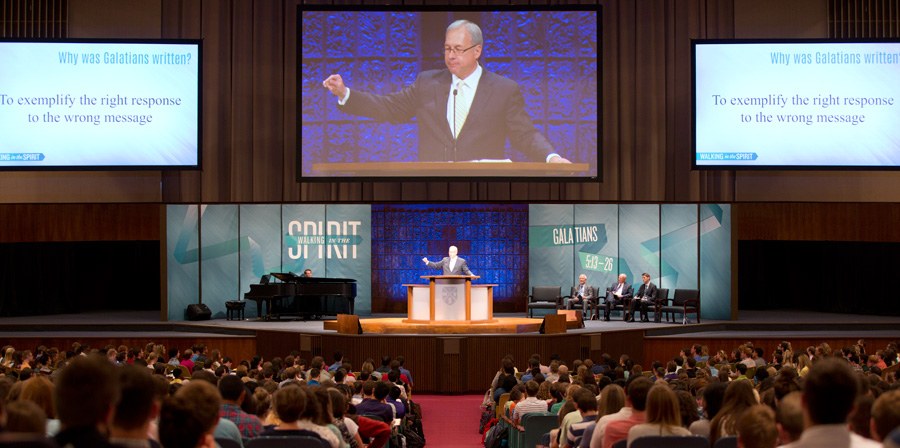 An essential part of the BJU experience, chapel is a time for the university community to gather together around God's Word. Through faithful preaching and teaching, you'll be challenged and inspired to know, love and serve God with all of your life.
Chapel meets in the Founder's Memorial Amphitorium Monday through Thursday at 11 a.m. Guests are welcome to attend.
Semester Themes
Each semester two different themes are covered—a discipleship theme and a doctrinal theme.
The discipleship theme, presented by President Pettit, corresponds to the studies that the residence hall discipleship groups do.
The doctrinal themes are presented by Bible and Seminary faculty members.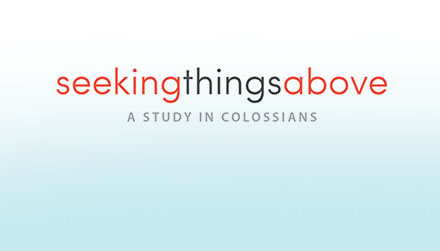 Seeking Things Above
The discipleship theme highlights the importance of "Seeking Things Above." President Pettit will challenge our hearts with the rich truths of Colossians 3—being raised with Christ, putting away sinful things and wrapping ourselves in godly things, enjoying the peace of Christ, and more.
Our Ancient Foe
The doctrinal theme gives us a chance to delve into a topic that is essential but not often addressed. Semester faculty members and guest speakers will preach on the nature of angels, demons and Satan himself, on spiritual warfare and the armor of God, and on heaven and hell.
Webcasts
Throughout the year, we will be webcasting chapels that are focused on our two semester themes. If you aren't able to watch live, past messages are available on demand.
Schedule
| Date | Speaker | Webcast |
| --- | --- | --- |
| Sep. 29 (Thu) | Mission Team Chapel | |
| Oct. 3 (Mon) | Dr. Steve Pettit | |
| Oct. 4 (Tue) | Global Opportunities Guest | |
| Oct. 5 (Wed) | Global Opportunities Guest | |
| Oct. 6 (Thu) | Workshops | |
| Oct. 10 (Mon) | Dr. Steve Pettit | |
| Oct. 11 (Tue) | Dr. Mike Stalnaker | |
| Oct. 12 (Wed) | Dr. Eric Newton | |
| Oct. 13 (Thu) | Student Body Chapel | |
| Oct. 17 (Mon) | Dr. Steve Pettit | |
| Oct. 18 (Tue) | Dr. Jason Ormiston | |
| Oct. 20 (Thu) | Heritage Day Chapel | |
Recent Messages
Listen to more sermons at SermonAudio.com.
Want a message on CD? Contact the Bruins Shop at 1-800-252-1927 or by email. Messages are $2.50 plus shipping/handling.