December 4, 2015 – 6:30 p.m.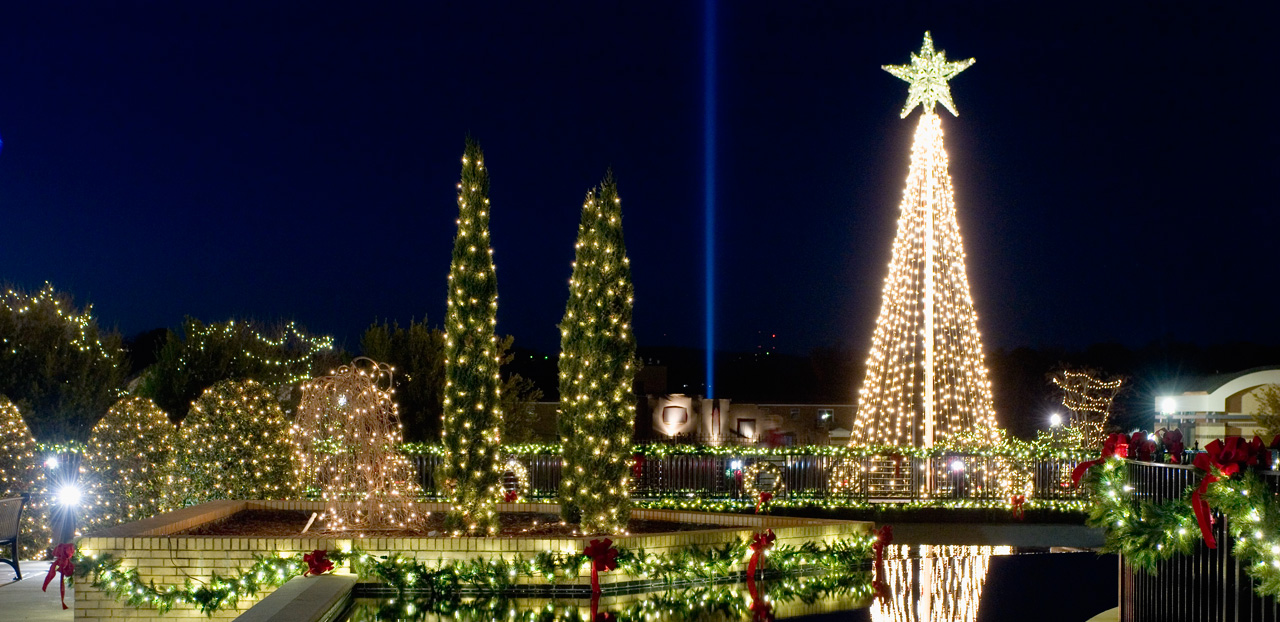 What better way to kick off the Christmas season than with the illumination of 100,000 twinkling lights? Friends from the Greenville area are invited to join the student body for an outdoor carol sing in front of Rodeheaver Auditorium.
Parking is free. Traffic personnel will be on hand to direct traffic and parking.
After the Lighting
Christmas Living Gallery: Dawning Light
8 p.m. Rodeheaver Auditorium
BJU's Christmas Living Gallery will be a beautiful celebration of the season. "Dawning Light" will combine the tradition of Lessons and Carols with wonder-inspiring tableaux vivants—featuring dozens of live models bringing great masterworks of art to life. Accompanied by orchestra and chorus, the story of Christ's birth will cause your heart to soar. Join us in celebrating the marvelous truth that "the people that walked in darkness have seen a great light!" Tickets are $12 for adults and $10 for children (6-12).