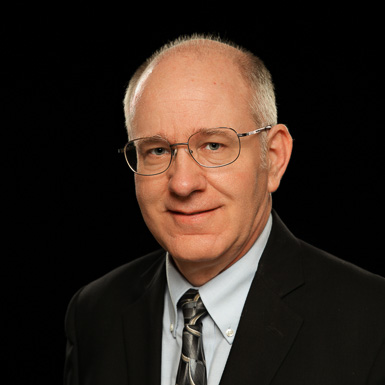 Education
PhD, New Testament Interpretation, Bob Jones University
MA, Bible, Bob Jones University
BA, Bible, Bob Jones University
About Randy
A native of Mansfield, Ohio, Dr. Leedy holds Bachelor's and Master's degrees in Bible and the Ph.D. in New Testament Interpretation, all from Bob Jones University, where he has served since 1982, filling roles at Mack Library, Bob Jones University Press, and on the University and Seminary faculties. His writing experience includes six years as a Bible curriculum author and editor at BJU Press, eleven articles for Biblical Viewpoint, five articles for Frontline Magazine, and a book, Love Not the World. In addition to his teaching responsibilities in the Seminary (full-time since 1997), he also serves as Program Coordinator for the Master of Arts in Theological Studies and occasional chapel speaker. External ministry experience includes service as elder and adult Sunday School teacher at Mount Calvary Baptist Church, 2 years as pastor and 2 years as assistant pastor in Swannanoa, NC, teaching in the Philippines, and preaching in Singapore and Malaysia. Outside BJU, Randy is best known as the author of a complete set of sentence diagrams for the whole Greek New Testament, published as a component of BibleWorks software. Randy's work for BibleWorks continues as he edits a project to produce electronically searchable texts of ancient Greek New Testament manuscripts.
Randy makes sure that his courses (which are mostly in the field of Greek exegesis) reflect the BJU mission to grow Christlike character in students. In the academic setting, this entails a requirement that students demonstrate genuine competence in the subject matter, which in turn requires diligent labor on the part of both student and teacher. But this labor is no mere busy work; such effort invested in the study of the text of Scripture pays rich rewards of expanded understanding and personal spiritual growth--again, for student and teacher alike. His favorite part of his work at BJU is the occasional opportunity to preach in chapel.
Randy's extra-curricular interests include road bicycling (especially up and down the nearby mountains!), tennis, and amateur radio. He and his wife, Katie, have three children and two grandchildren.